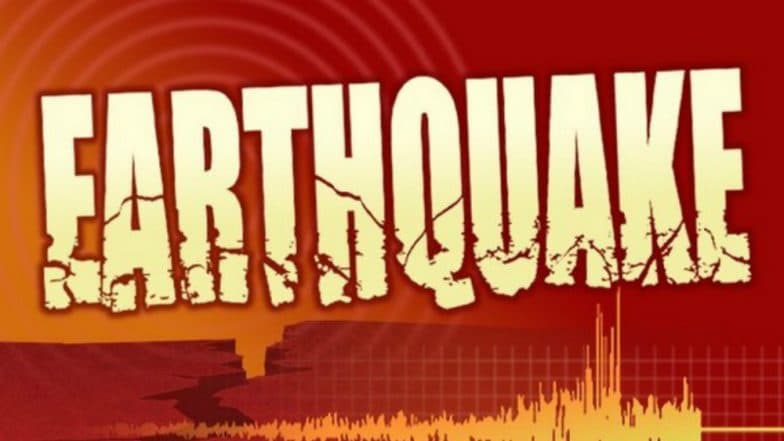 Coquimbo, January 20: A massive earthquake of magnitude 6.7 on the Richter Scale struck near the coast of Coquimbo, Chile on Saunday. According to a tweet by ANI, the quake hit the region at 01:32 UTC (Coordinated Universal Time). but there were no immediate reports of damages. According to details by the U.S. Geological Survey, the quake's epicenter was 15.6 kilometers (9.7 miles) south-southwest of Coquimbo. It further added saying that the quake struck at 10:32 p.m. local time at depth of 53 kilometers.
According to a report by Bno news, the strong quake caused damage and left more than 200,000 customers without power. At least 2 people died of heart attacks. Residents of northern Chile strongly felt the tremors where buildings swayed and people ran on streets as they were panicked. As per authorities, the quake didn't have the characteristics that would generate a tsunami. Meanwhile, the Pacific Tsunami Warning Center also discarded a tsunami threat. Earthquake of Magnitude 6 Strikes Nicobar Islands Region.
UPDATE: At least 2 dead after earthquake in central Chile https://t.co/iQjHhAOobK

— BNO News (@BNONews) January 20, 2019
Chile is an earthquake-prone region as it is located in the so-called "Ring of Fire," which makes it one of the most seismic countries in the world. Chile's National Emergency Office preventatively ordered the evacuation of a stretch of coast near the city of Coquimbo. However, it was called off in a few hours. Reports inform that Chile's seismological service put the strength of the quake at magnitude 6.8.