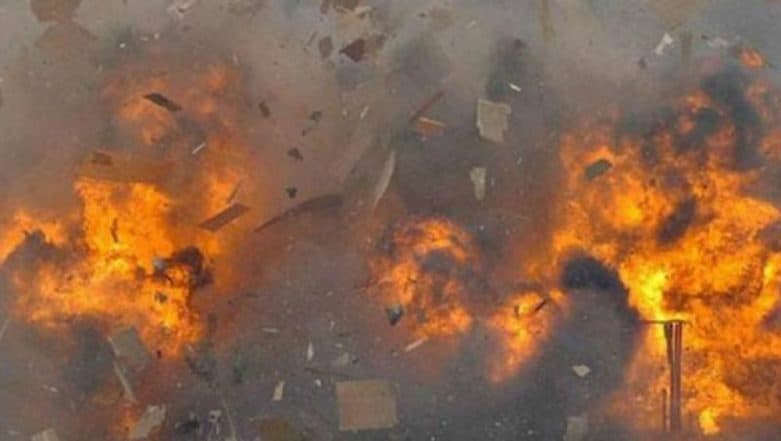 Mumbai, November 21: Afghanistan was in a state of shock after suicide bomb attack took place in Kabul at a meeting of top religious clerics on the occasion of Eid-e-Milad. The blast witnessed death of more than 40 people celebrating the birth anniversary of the Prophet. The day is considered to be sacred for the Muslim community. The incident is being condemned by heads of states from across the globe.
Pakistan on Tuesday strongly condemned the shameful act. "Perpetrators are condemnable for this heinous attack by all religious and human standards. We condemn terrorism in all its forms and manifestations," the Foreign Office said. "We also express our deep sympathies and heartfelt condolences to the families and friends of those who have lost their lives and pray for swift recovery of the injured," it added. Kabul Suicide Attack: Militants Strike Again, Days After Afghan, Taliban Representatives Held 'Peace Talks' in Moscow.
The United States of America condemned the Kabul suicide bombing which killed as many as 50 people and injured several others who were part of a large gathering assembled to mark Prophet Mohammad's birth anniversary. The US also extended condolences to the families of the victims. "We send our deepest condolences to the families and friends of the victims. This shameless act comes as the Afghan people attempt to celebrate Milad-un-Nabi in peace, and reveals the cowardice and cruelty of those who perpetuate violence in Afghanistan," read the press release from US Department of State.
The statement further asserted that the US is committed to peace and stability in Afghanistan, and stands by the people of Kabul country who "want peace and a future free from these horrific acts of violence". Kabul suicide bombing was the second act of violence in the war-torn country in a week. Earlier on November 12, a suicide bomber detonated his explosives near a police checkpoint killing at least 10 people.
(With Inputs From Agencies)