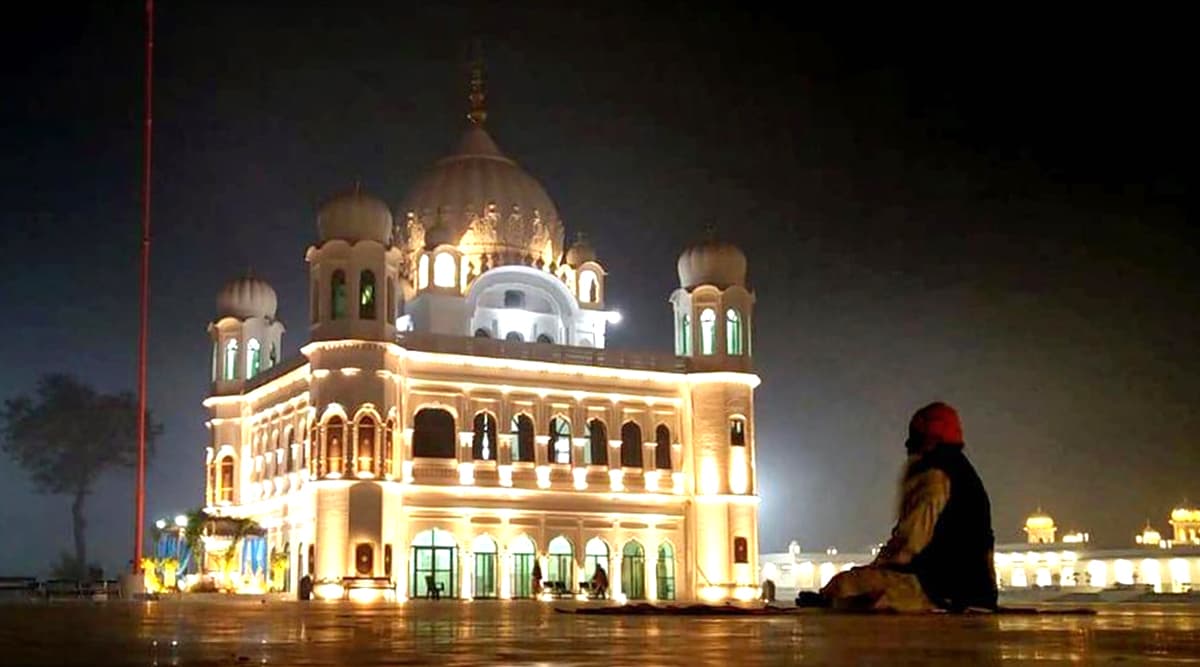 Karachi, November 18: For any Sikh devotee, visiting the Kartarpur Sahib Gurdwara in Pakistan is like fulfilling a lifetime wish. The holy shrine, originally known as Gurdwara Darbar Sahib, is among the holiest of holy shrines. Reports inform that this year, the number of pilgrims and tourists from India travelling to the Kartarpur Sahib Gurdwara in Pakistan is set to witness a spike in the next week. According to a report by Hindustan Times, nearly 1,800 people are scheduled to cross the border to visit Kartarpur on November 24 as it is a Sunday. The report further states that the number of pilgrims visiting the shrine on November 24 will be nearly three times than the number of pilgrims who visited on November 17 (Sunday). Kartarpur Corridor Inaugurated by PM Narendra Modi on 550th Birth Anniversary of Guru Nanak Dev, Flags Off First Batch of 500 Pilgrims.
On the 550th birth anniversary of Guru Nanak Dev on November 12, a total of 546 people from India made the trip to Pakistan to visit the holy shrine. Giving details on the number of visitors, the report adds that 229 people visited on Sunday, November 10, 122 devotees visited on November 11; 279 on November 13; 241 on November 14; 161 on November 15, 402 on November 16 while 671 people on November 17.
On November 9, Prime Minister Narendra Modi had launched the Kartarpur Corridor. The first lot of 550 Indian pilgrims, led by former Prime Minister Manmohan Singh had visited the holy shrine in Pakistan. The shrine was closed to people coming from across India's border after the partition in 1947. As per history, the gurdwara was opened to pilgrims after repairs and restoration in 1999.
The Kartarpur Sahib Gurdwara is believed to be the final resting place of Guru Nanak Dev, the founder of the Sikh religion. As per history, the sacred shrine of Kartarpur Sahib is built on the historic site where Guru Nanak Dev settled after his 'Udasian' (missionary travels) and lived for 18 years until his death in 1539.
The proposal of the Kartarpur Sahib corridor was proposed by India in 1999 when the then Prime Minister Atal Bihari Vajpayee took a bus ride to Lahore. The proposal gained momentum in 2018 when the proposal was renewed and given a push by India. Pakistan agreed to the proposal and foundation stones were laid for the corridor on both sides of the border in November 2018. In October, India and Pakistan last month signed an agreement to operationalise the 4.2 km Kartarpur Corridor to allow Indian pilgrims a visa free day-long visit on foot to the holy Darbar Sahib.