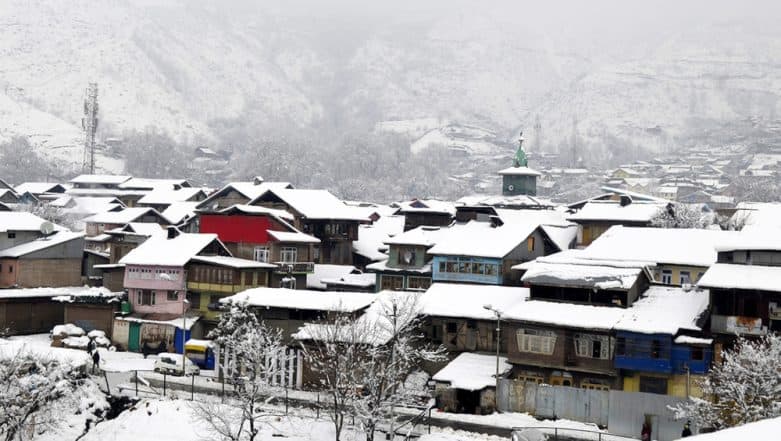 Srinagar/New Delhi, August 3: As tensions escalating in Jammu and Kashmir and political brewing in the valley post-Union government asking Amarnath pilgrims to immediately curtail their religious tour, the United Kingdom and Germany have issued a travel advisory for its citizens, refrain visit the Jammu and Kashmir.
According to the latest updates, both the nations - UK and Germany - have issued a travel advisory for all its citizens travelling in India to refrain visiting Jammu and Kashmir. Along with this, UK advisory clearly mentions that its nationals should avoid visiting areas bordering Pakistan, Wagah, within the city of Jammu, Ladakh, tourist destinations of Pahalgam, Gulmarg and Sonmarg in Kashmir. 'Leave Kashmir' Advisory: Omar Abdullah Gets 'No Answer' From Governor, Amarnath Yatris Struggle to Return - 10 Developments
This travel advisory comes at a time by the British High Commission and German High Commission at a time when Indian government deploying 35,000 additional security forces in the Valley, citing terror threats en route to Amarnath pilgrimage. Also, other foreign embassies are also issuing a similar travel advisory to their nationals in India and hoteliers in the valley have been asked by the administrations to appeal to the guests to vacate rooms.
Earlier, 'leave Kashmir' advisory by the administration triggered an angry response from political leaders in Jammu and Kashmir and is one of the developments amid the chaos surrounding Article 370 and Article 35A. Both former chief ministers - Omar Abdullah and Mehbooba Mufti - met Governor Satya Pal Malik and asked the reason for escalating the crisis situation in the region.