A New Zealand minister cycled to hospital to give birth to her first child on Sunday. Green Party politician Julie Anne Genter shared a picture of hers and her husband on Instagram who'd arrived at Auckland City hospital to be induced. Genter was 42-weeks pregnant and gave birth at the same public hospital as country's prime minister Jacinda Ardern. Julie Genter is country's Minister for Women and associate transport minister. The 38-year-old minister is also a well-known and outspoken cycling advocate. Jacinda Ardern, New Zealand PM, Names Her Newborn Daughter Neve Te Aroha Ardern Gayford.
Looking quite stress free and happy, Genter wrote on the social media platform: "Beautiful Sunday morning for a bike ride, to the hospital, for an induction to finally have this baby. This is it, wish us luck!" Explaining the reason behind her travelling on an electrical bicycle, and posing alongside her partner Peter Nunns, she wrote: "My partner and I cycled because there wasn't enough room in the car for the support crew…but it also put me in the best possible mood!"
NZ Minister Julie Genter Looking Happy as She Arrives at Hospital to Give Birth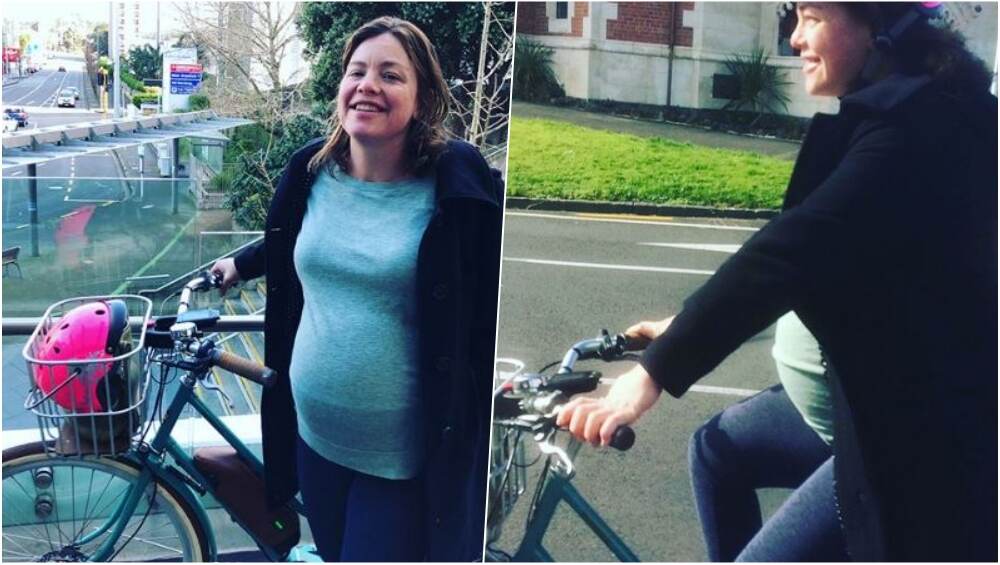 In her role as New Zealand's associate transport minister Genter has strongly advocated for more people to get on two wheels and announced her pregnancy by saying she and Mr Nunns would need to get new seats for their bicycles. Before she left the capital, she said there was a sense of hopefulness among women seeing government ministers becoming mothers becoming mothers for the first time, as reported in The Guardian. "I think that it's OK to celebrate it. I don't think we're at the point where we can say 'no big deal'," she said.
The news comes just weeks after the country's prime minister Jacinda Ardern returned to parliament following the birth of her daughter Neve. She became the second sitting world leader to give birth and returned from six weeks' maternity leave earlier this month. Genter will take three months off work to be with her newborn. The Green Party congratulated Genter, tweeting that her bike ride to hospital was 'the most #onbrand thing ever'.