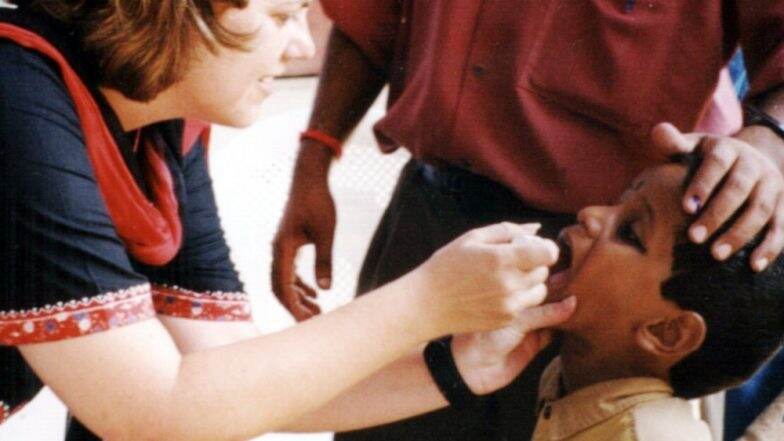 Chaman, April 26: Pakistani Police on Thursday said that unidentified gunmen shot dead a female polio vaccinator and wounded another in Chaman area of Killa Abdullah district. According to police, assailants open fired at a polio team in the remote area on the Afghan border. The condition of the injured female health worker is said to be "critical." Security Stepped Up for Polio Vaccination Teams in Balochistan.
"The women were coming back from the field after administering polio drops to children when they were shot at by two unknown men riding a motorbike," said Rashid Razzaq, senior personnel at the polio emergency centre (PEC) in the provincial capital of Quetta. He told Voice of America (VOA) that one woman died instantly while another received "serious" bullet injuries. 'Don't Give Polio Drops To Children Under 5' Fake WhatsApp Forward Spreads Fake News About Polio Vaccines.
Meanwhile, the vaccination campaign in Chaman has been suspended temporarily. Till now, no group has claimed responsibility for the attack. The attack is the latest among several targeting the polio campaign in the country, reported Dawn. On April 8, a militant killed a polio official linked with the World Health Organisation (WHO).
Islamic clerics and people living in religiously conservative Baluchistan and Khyber Pakhtunkhwa have long been raised an eyebrow on the polio vaccine, claiming that its a Western plot to sterilize or harm Muslim children.