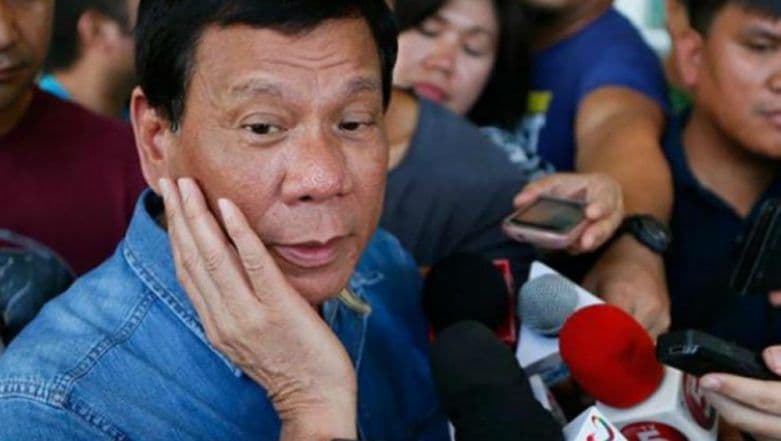 From calling a reporter in the U.S. a "son of a whore" in 2016, to kissing a married woman on stage during a political speech, Philippines President Rodrigo Duterte seems to beat US President Donald Trump in being politically incorrect. In his latest gaffe, Duterte claimed that "he smoked marijuana to keep awake during conferences."
The president while speaking of the punishing schedule that he has to adhere to said, he could "not handle" them. "Don't say I told you but [Brunei Sultan Hassanal] Bolkiah always falls asleep, but he has a talent ... and you don't notice," he said on Monday.
Duterte was talking about the multiple meetings at multilateral conferences such as the Association of Southeast Asian Nations (ASEAN) summit in Singapore last month. "It's a killing activity," Duterte said during his speech, but shockingly added, "Me, [I don't fall asleep] as much because I was taking marijuana to stay awake," he said. "For others, it's not possible."
The Philippines president added more details to his story, and complained about the "bad food" served during such conferences, adding that his delegation always brought corned beef and dried fish which they cooked in their rooms.
But after the press conference, Duterte told reporters he was joking about the "marijuana comment."
However, for the families of those impacted by Duterte's war on drugs which has seen over 5,000 people killed in 2018 his words will feel callous in the extreme and hit them hard.
According to Human Rights Watch, Duterte's war on drugs has led to the deaths of over 12,000 Filipinos to date, mostly urban poor. Duterte had even publicly proclaimed during his election campaign that he would kill those involved in the drug trade: "If I make it to the presidential palace I will do just what I did as mayor. You drug pushers, holdup men, and do-nothings, you better get out because I'll kill you."
Many have called for Rodrigo Duterte to end his war on drugs but the president has pressed on. Recently, he has acknowledged that the war on drugs has included extra-judicial killings. He made this confession in September while speaking to government officials at the presidential palace when he said he had challenged the military to remove him if they were not satisfied with his leadership. "I told the military, what is my fault? Did I steal even one peso?" Duterte said. "My only sin is the extrajudicial killings."