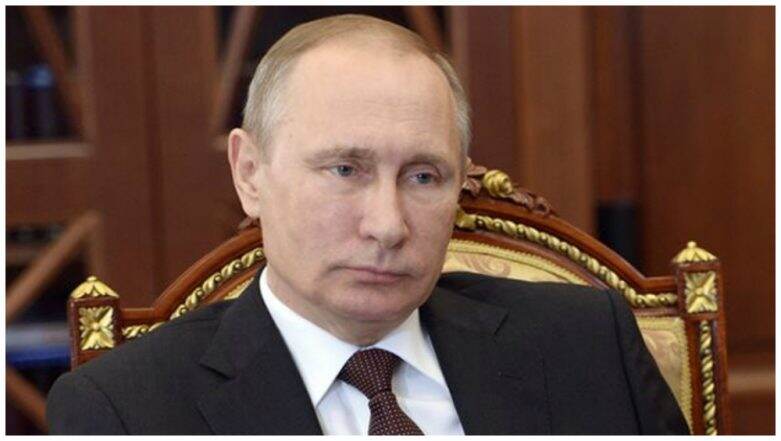 It has been twenty-four hours since US President proclaimed to the world that the dreaded terrorist organisation the Islamic State in Iraq & Syria (ISIS) had been defeated due to which he was ordering the withdrawal of his troops from Syria. However, he has faced criticism at home and abroad for this decision as there seems to be no concrete proof of the ISIS's defeat.
The UK has expressed concern, France has said that the job "is not done" and it will continue keeping its troops in Syria while Israel said it was preparing to scale up its operations in light of the US withdrawal.
At home, Trump's own party members including a close backer Senator Lindsey Graham has called this decision "a mistake." Former army generals have publicly asked the president to roll back his decision and opposition members of the Democratic party are up in arms.
But there seems to one person who is agreeing with Donald Trump's decision and it is Russia's President Vladimir Putin. Speaking at a year-end press conference in Moscow, Putin said he agreed with Trump's decision, "The fact that the US has decided to withdraw its troops is right."
The Russian president said that "as concerns the victory over IS, on the whole, I agree with the US president," adding that "we have dealt serious blows against IS in Syria."
But he did sarcastically say that he does not see the withdrawal happening immediately and pointed to Afghanistan. "We don't see signs of a pullout," he said, adding that the U.S. "has been in Afghanistan 17 years, and they always say they're withdrawing".
Russia would be pleased with Trump's announcement as the two countries are on opposing sides in Syria. The U.S. has supported and built up a Kurdish-backed militia called the Syrian Democratic Forces which have been the key to defeating the ISIS and reclaiming ground for them but the SDF also opposes Syrian ruler Bashar al-Assad. Assad is being supported by Russia and has been given extensive armed support. A withdrawal of US troops allows Russia and Assad to capture areas controlled by the SDF. The SDF are also under threat from Turkey which considers them affiliates of a terrorist organisation.
Trump's decision is hence being criticised as those with operational knowledge say the U.S. withdrawing now would be leaving the job half done and give the ISIS a chance to come back.