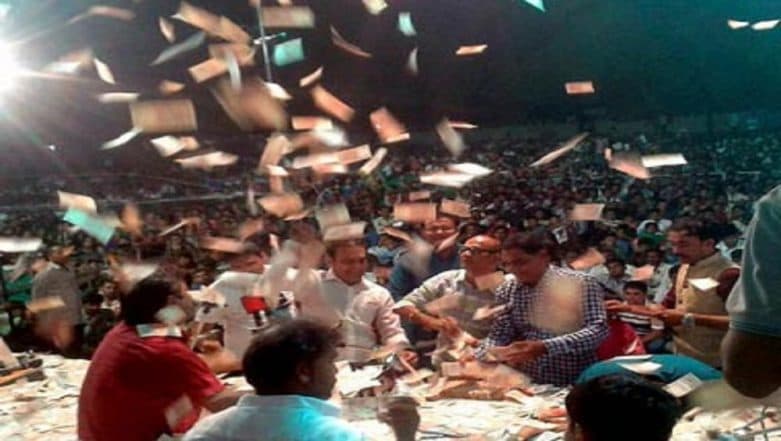 Valsad, May 20: Showering of money at cultural programme is not an uncommon thing in India and Gujarat has always remained in limelight for this.
In yet another incident taking place in Gujarat, this time in Valsad district, about Rs 50 lakh were showered on singers performing at a charity event on Saturday.
People showered notes of Rs 10, 200 and 500 on the two renowned folk singers Geeta Rabar and Brijrajdan Gadhvi while they were performing here.
The event was organised by Ashish Patel, sarpanch of Kalwada village in the district, to collect money for Jalaram Manav Seva Trust, a charitable organisation, so that they could buy an ambulance for the village.
While talking to ANI, Patel said "Scores of devotees marked their presence in this event. Whatever money will be collected here, we will donate it to the trust. Till now, about Rs. 50 lakh has been collected."
In 2016, controversy erupted when singers were showered with Rs. 40 lakh at a musical event in state's Navsari district, at a time when the whole country was reeling under the effects of demonetisation.
(This is an unedited and auto-generated story from Syndicated News feed, LatestLY Staff may not have modified or edited the content body)