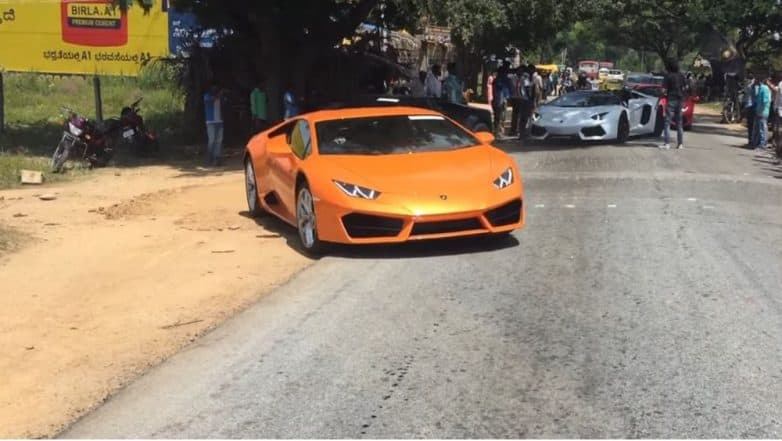 Owning a super car is a big deal particularly in India as it gives a sense of pride and ownership when everyone of the roads look at the vehicle you are driving. However, driving a super car on the Indian roads can sometime become a difficult job. One such apt example is that Lamborghini Bangalore recently organized a drive for its customers which saw participation of at least 18 Lamborghini cars. And, suddenly there was a major concern in front of the drivers which required clearing a huge speed breaker. With lower ground clearance offered on the sports cars, it sometimes become too difficult to clear a speed breaker.
On the similar front, the traffic was stopped on both the sides so that the convoy of 18 Lamborghini cars could clear the speed breaker easily. A video of the same has emerged on the internet. Going by the video, it is quite evident that it would have been very tough for these cars to clear that speed breaker. Thus, resorting by stopping the coming traffic to go off-road and eventually causing a huge traffic jams. Lamborghini Huracan Owned by Pope Francis Auctioned for $1.13 Million.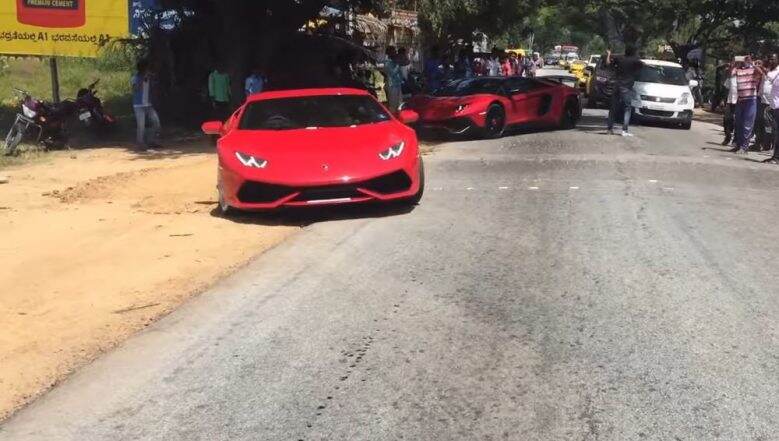 This incident clearly projects the difficulty that an owner has to face for owning such sports cars in a country like India. For the fact that Indian roads are rough and narrow, it becomes quite tedious job to drive on such roads. Another hardship that owners of these cars have to face is ill-shaped speed breakers as not all cars come with nose-lift. Lamborghini India offers range of products for the consumers in India which includes Lamborghini Huracan, Lamborghini Aventador and Lamborghini Urus.