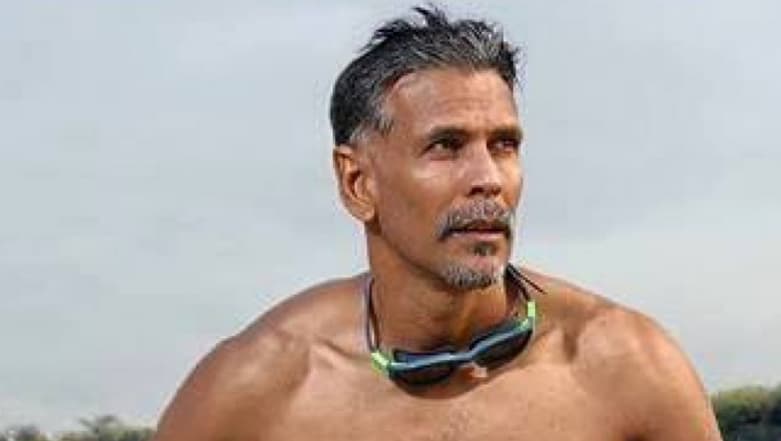 He's married again and the mania he is generating (even then), is unprecedented.  His gal fans (and some guys) refuse to calm down. And guess what! Soman is giving them new reasons to shout their lungs out! Covered in his bare essentials, Soman is seen in this new visual in which he is seen emerging from what looks like an artificial pond at a resort. Fit as always, this 52-year-old model turned actor looks dishy.  After feasting her eyes on the optical treat on offer, and having done with counting the droplets dangling off his sun-soaked hot bod, a lady fan from the office exclaimed "Boy! Isn't he taking us back to his good old 'Made in India' days!"
Remember how Milind has created quite a stir when he popped out of a box, sporting his semi nude avatar, in the popular indie track of 90's. Soman has come a long way since then. but the hoopla he generates every time he takes his clothes off or flashes that coy lop-sided smile, he makes gals go weak in the knees.  "milindrunning1.5km swim and 50 pushups is what I managed today in Kuala Lumpur 😊😊 overall time taken 33mi." writes captioned the said pic.
Defying age gap, Milind tied the knot with Ankita Konwar in an intimate do in Alibaug near Mumbai. The wedding was attended by family and only a few close friends. And here's the new post that shows how happily married are the two, with wifey is seen sporting the Mangalsutra in this visual posted on Instagram!