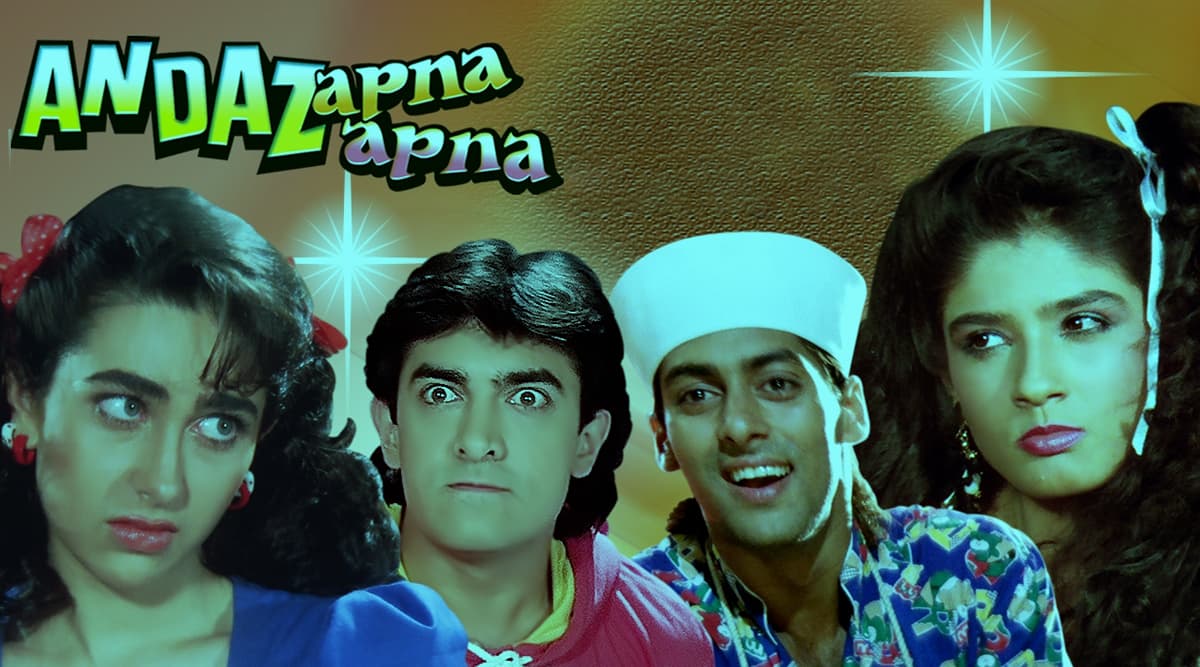 We feel comedy is one of the most difficult forms of art to bring to life! Why do we say so? For the simple reason that the jokes should be memorable and make the audience laugh. While there are a very few gems in the comedy genre in Bollywood, one of the best out of the lot is Andaz Apna Apna. Helmed by Rajkumar Santoshi, the movie had an ensemble cast of Salman Khan, Aamir Khan, Raveena Tandon and Karishma Kapoor and more. But the starry cast did not work at the time of the film's release and it tanked at the box office. The film had minted Rs 8.18 crore, which was less compared to the huge budget of the flick. Andaz Apna Apna Completes 25 Years: Salman Khan and Aamir Khan's Cult Comedy to be Screened at 50th International Film Festival of India.
While Andaz Apna Apna could not churn good numbers at the ticket window during its time. It, later on, became the most-watched flick, thanks to the word of mouth. Today, there is barely any Bollywood buff who has not watched Andaz Apna Apna. From crime master Gogo, Teja to Robert and Bhalla, the movie has some of the funniest characters. Not to miss, Juhi Chawla's comic timings and wit in the same was the highlight of the film. Andaz Apna Apna 25 Years: Did You Know Sachin Tendulkar Played This Role In Salman-Aamir Khan Cult Comedy?
Check Out A Glimpse Of The Comedy Film Below: 
Well, while the movie is old and how, it's surely a GOLDEN one in Bollywood. Andaz Apna Apna was released in 1994, but the film, its characters and dialogues are still fresh in audiences' minds. Several lines from this film like "Teja main hu. Mark Idhar hai", "Crime master gogo, Mogambo ka bhatija", "Do dost ek cup me chay piyenge" and more still makes us go LOL.  Indeed a cult classic of Hindi cinema!