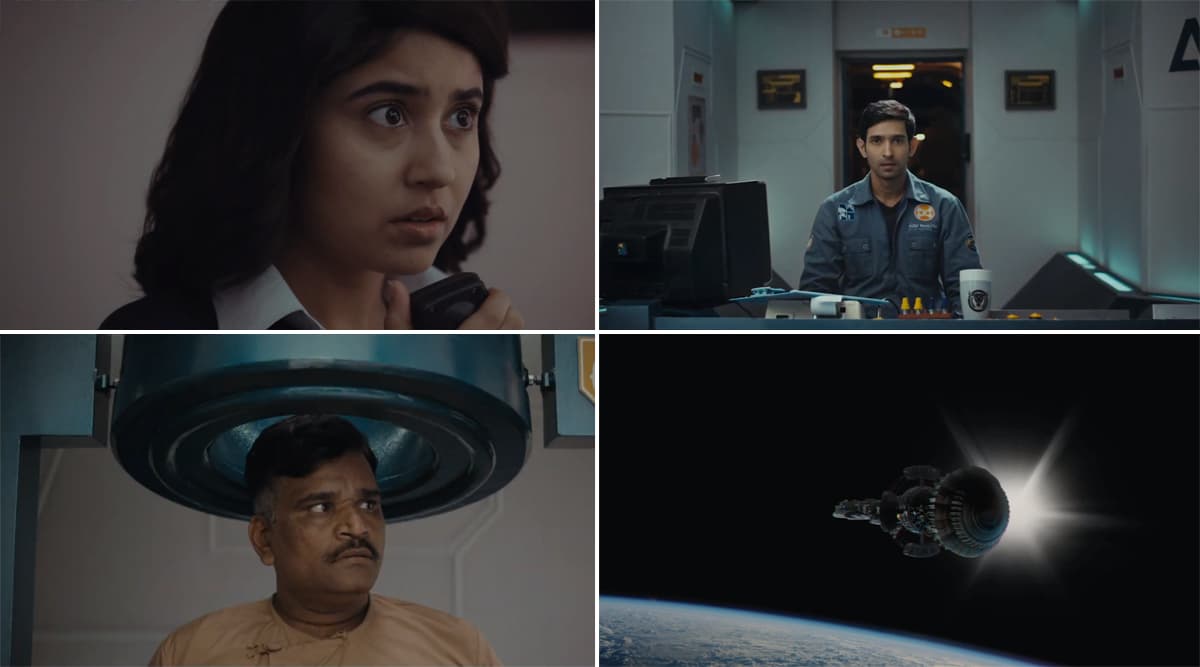 The teaser of Cargo starring Vikrant Massey and Shweta Tripathi has been released ahead of the film's premiere at the 21st edition of the Jio MAMI Mumbai Film Festival 2019. The science-fiction film revolves around the journey of Tripathi's astronaut who meets another reticent astronaut on a spaceship. Although, the story's main twist remains the mysterious cargoes that land on the ship. From the teaser of the film, it looks like the science-fiction film also has a supernatural twist to it. We have to say the special effects look quite sophisticated and we like how the spaceship that makes an appearance in this trailer has been designed. Inshallah: Hrithik Roshan or Vikrant Massey to Replace Salman Khan in Sanjay Leela Bhansali's Film?
Talking about the film's selection at MAMI, Vikrant said: "We wanted to tell our story and wanted the film to reach out to as many people as possible. MAMI has been catering to the quality cinema in Mumbai.
"I remember as a kid or in college, I used to stand in queues to get the passes for movies and today my own film is there. I am grateful for this. Also a big thank you to this year's chairman Deepika Padukone is helping us realise our dream and bringing our film to the world." Vikrant Massey Replaced Rajkummar Rao in Deepika Padukone's Chhapaak.
Check Out the Cargo Teaser Here:
Cargo has been selected for the Spotlight section of the festival. The film festival is all set to commence from October 17 to 24. The teaser of the film does promise to be interesting and will certainly leave you intrigued about the story. You can catch the film at MAMI 2019 in Mumbai.