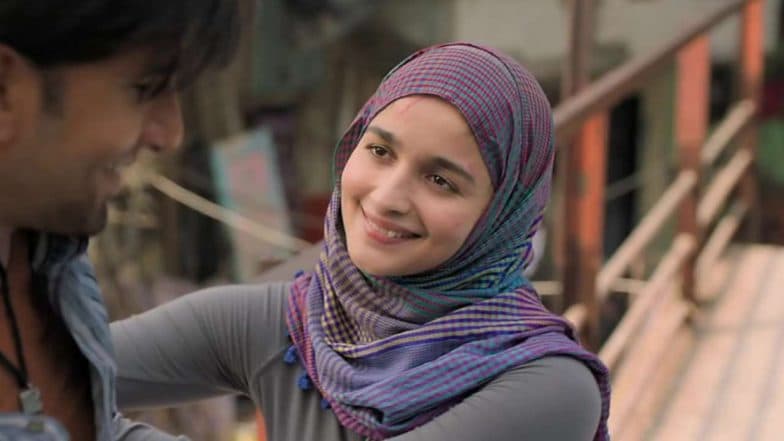 Gully Boy was announced as India's entry for Oscars 2020. It has obviously sparked a lot of conversations about whether or not it is worthy of the same. Every time India picks its Oscar hopeful, there are discussions, debates, and disputes. But taking time out, we thought of finding out how the foreign press had reacted to the film when they watched it early this year. You see, it might work in its favour to find out what the international media thought about the film. Gully Boy Is India's Official Entry For Oscars 2020 But Twitter Thinks India Can Do Better
Gully Boy was premiered at the Berlin Film Festival ahead of its release on February 2019. It had received a huge round of applause and some really good words from the foreign press. Check out a few of the reviews here...
Guardian's review, while giving it three stars, points out, "Gully Boy runs on very traditional lines, and maybe comes too close to cliche, but is always engagingly dead set on entertainment." The review further reads, "There is storytelling gusto and fun in this Mumbai-set romantic drama teetering cheerfully on the edge of camp, about a young guy called Murad who dreams of being a hip-hop megastar. He lives in the tough slum district of Dharavi with his extended family, who all work hard to make ends meet and take cash from insensitive, selfie-stick-brandishing British and American tourists trooping through their front room on "poverty tours" of the district."
Screendaily's review talks about how the rap scene shown in the film left them wanting for more. It reads, "Warmly shot in rich urban shades, Gully Boy stages its frequent rap and hip-hop interludes like rock videos, complete with slo-mo and jump-cut footage. But at least it has enough instinct and edge to root them in a real hip-hop scene – a scene the film leaves us hungry to know more about."
Hollywood Reporter's review points out, "The music is of high quality throughout, as confident and inventive as Jay Oza's camera. Though most of the rappers are young men, it's worth mentioning that the women characters stand out as strong and individual, from Murad's furiously humiliated mom to wildcat med student Safeena and free spirit Sky, none of whom are in sexual denial, but none are sex objects for the camera, either."
But we feel Variety's assessment of Gully Boy could tip the scales in the film's direction a wee bit more at the Oscars 2020. It reads, "Even though few Bollywood films break through into non-specialized distribution, this one has a better chance than most to become an international crowdpleaser, polishing and semi-pop-ifying the gritty genre for a broader audience as it does. It doesn't hurt that Nas is credited as one of the executive producers, and the production isn't shy about dropping his name at key moments. Neither do Akhtar ("Zindagi Na Milegi Dobara") and co-writer Reema Kagti ("Talaash") try to pretend "8 Mile" wasn't partly an inspiration, as testified by a glimpsed photo of Eminem, though Indian hip-hop stars Divine and Naezy are the acknowledged models. In fact, one of the pleasures of "Gully Boy" is in recognizing how the writers take certain formulas — such as the mismatched posse that so often surrounds Bollywood heroes, the exaggerated jealousies of girlfriends, the sacred mother figure, and so on — and give them fresh life via characters effortlessly exuding charisma."
So clearly, international media found Gully Boy quite likeable and we hope that works for the film next year to make it to the nominations list of the Academy Awards.