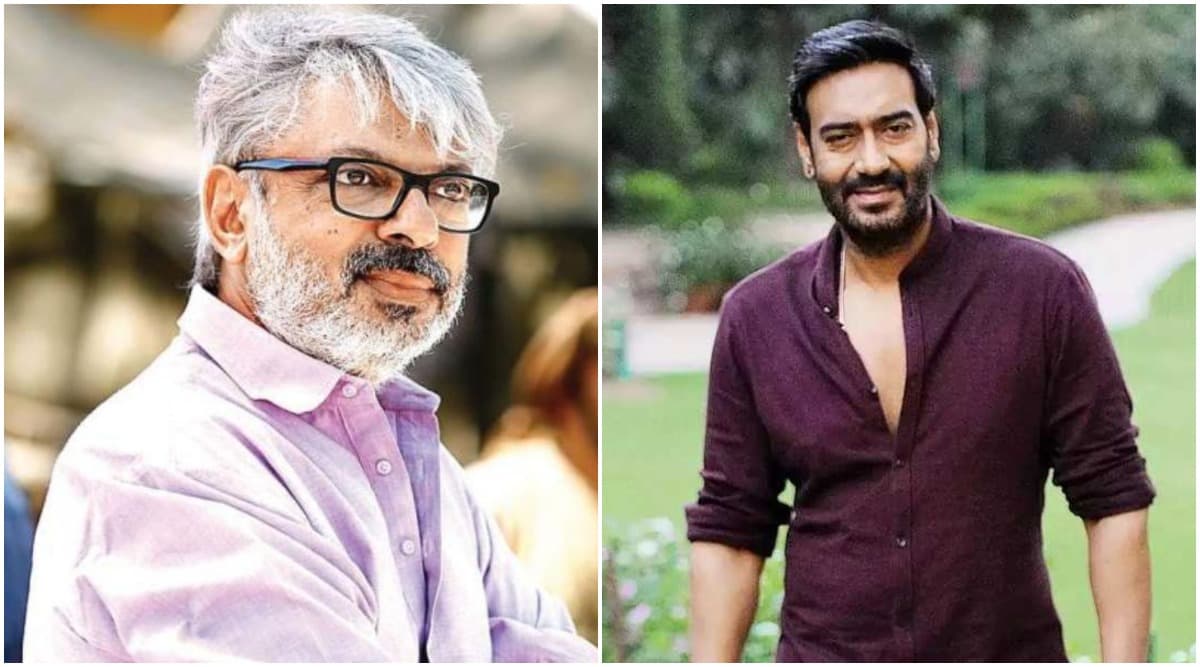 Ajay Devgn is currently the busiest actor in the industry after Akshay Kumar. With a number of projects lying ahead of him, he surely knows the act of balancing. For someone who has a jam-packed schedule lying ahead of him, there were reports that he's still considering signing his next with a master storyteller like Sanjay Leela Bhansali. It is unclear if the project in question hereabouts is Alia Bhatt's Gnagubai Kathiawadi or the director's remake of Baiju Bawra. But if Ajay's recent quote is to go by, it seems the latter is a more probable option. Hrithik Roshan to Play 'Haji Mastan' in Alia Bhatt's Gangubai Kathiawadi?
In his recent interaction with Filmfare, when Ajay was asked if the news of his collaborating with Bhansali is even true, the Raid actor said, "It's too early to talk about it. We're in talks but let's see what happens. It's like asking someone are you married. No? Okay, how many children do you have? (Laughs) Bhai shaadi toh ho jaane do pehle. Let's lock that first." Well, at least he confirmed being in talks with the filmmaker, unlike the fellow actors who refuse to spill any beans about their projects or even discussions. Priyanka Chopra To Be Part of Sanjay Leela Bhansali's Baiju Bawra?
Meanwhile, the actor is keen on remaking his debut movie, Phool Aur Kaante. He is still busy finding a new face who will step into his shoes in this remake and we hope he's able to find the right contender very soon. "I've thought of a new way of presenting it. I will co-produce it with someone. I'm looking for a fresh face for that. The approach will be different but the emotional texture will be retained," he said while elaborating his plans for the remake in the same interview.