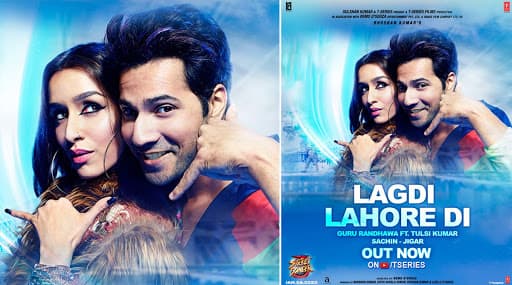 Getting a popular Punjabi track in a film album is a common occurence now. It helps the makers gain easy access to people's playlists as Punjabi tracks are popular in the whole world. Street Dancer 3D too gets one for to please the listerners courtesy Guru Randhawa's Lagdi Lahore Di. Today the song was released for the fans. Apart from the song's gentle yet peppy rhythm, it also gives a glimpse of what to expect from Shraddha Kapoor and Varun Dhawan's relationship in the film. It hints Varun has a crush on her and then they sing and dance. After all, that's Bollywood! Do watch it till the end to know more about their chemistry in the film. Varun Dhawan Is on a Chill Mode for Street Dancer 3D Promotions, His Recent Style Is a Testimony!
Anyway, coming to the song, given the fact that many people have already heard and loved this Randhawa track, it will gain instant fandom. Nora Fatehi too makes an appearence here, although her moves have become quite repititive now.
If you notice, Shraddha looks a bit uncomfortable with a few moves in the song. There is no sync between Varun and her which makes us wonder if that was intentional. We will only know when we watch the film. It releases on January 24.