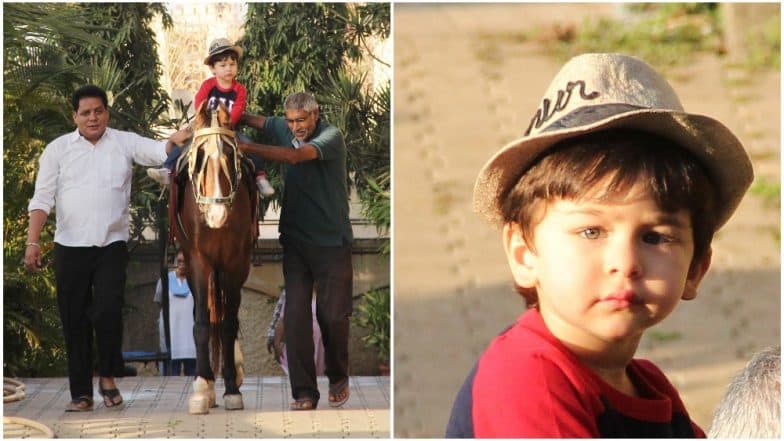 Expect the unexpected when it comes to Taimur Ali Khan. The little prince of Pataudi already has a fashion wardrobe that makes as many headlines as Kareena's. From an Africam dashiki to a cute hoodie and a customised bag, the more we discuss Tim Tim's fashion choices, the less it is. We all are well acquainted with the daily dose of Taimur's pictures, thanks to his love for horse rides and evening strolls. On days when the kiddo isn't accompanying his parents on their movie sets, he's busy with the playdates with cousin, Inaaya and learning to ride a horse like a true Nawab. Taimur Ali Khan Greets Paparazzi with a 'Hi' Again and We are Going 'Haaye' – View Pics.
Though Kareena insists that she doesn't shop couture brands for her darling son and prefers to pick from usual brands like Zara and H&M, we highly doubt that. Now imagine a baby having a customised fedora! Isn't it a bit too much? Unless your son is a fashionista who's well-versed with different style statements, having a fedora with his name on it is something that only Bebo can think of. Taimur Ali Khan Steps Out to Enjoy a Horse Ride But It's His Cute Hoodie That Gets All Our Attention - View Pics.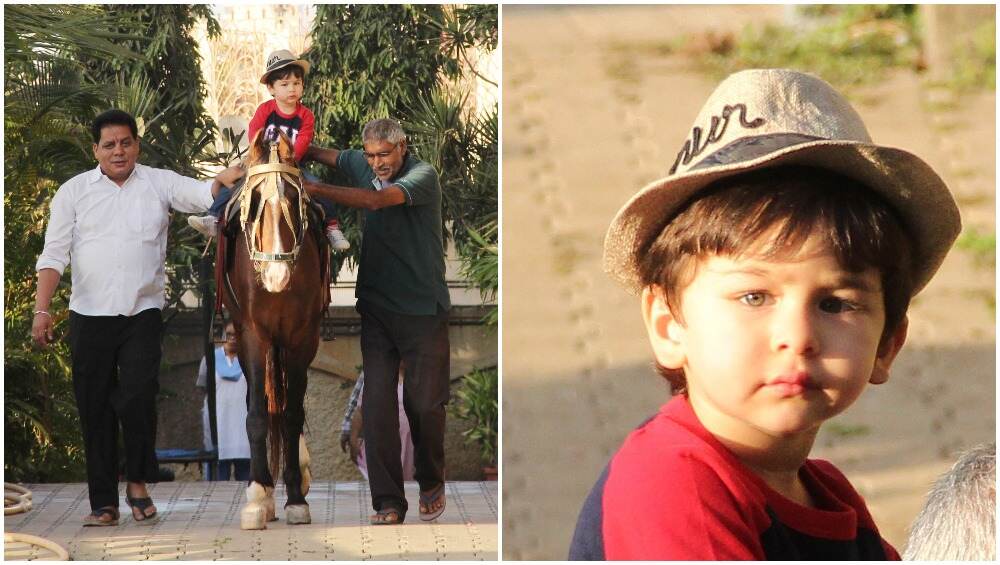 Coming back to Taimur, his friendly interaction with the media is something that we all are obsessed with. From greeting them with a 'hi' to acknowledging them as 'media', this baby is surely learning all the right mannerisms of the industry. Now come on, if he understands that his mom applies makeup and doesn't approve of it, you know he's way too sharp and smart. We certainly hope he continues with his fascination for the paparazzi and or should we pray for it to never end?