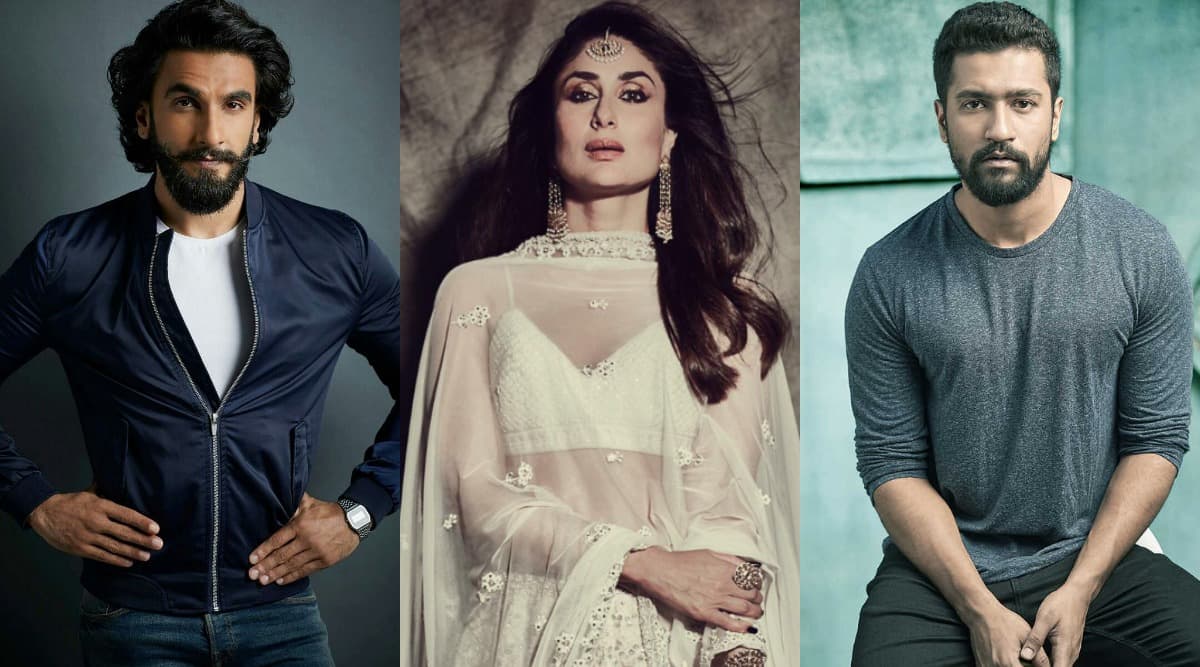 Takht, the upcoming period drama, features an ensemble cast - Ranveer Singh, Kareena Kapoor Khan, Alia Bhatt, Vicky Kaushal, Janhvi Kapoor, Anil Kapoor and Bhumi Pednekar. It is almost after a gap of three years that KJo is returning to the director's chair. Set in the Mughal era, this film revolves around two warring brothers and fans are eagerly looking forward to it. Ranveer, Kareena and Vicky will start shooting for the film in February 2020. The shooting will reportedly go for six months. Rangoli Chandel Takes a Sly Dig at Karan Johar's Takht Says, 'He Will Depict Aurangzeb Cruelty Through His Abs and Sexual Relationships'.
The upcoming magnum opus revolves around two brothers, Mughal emperor Aurangzeb and Dara Shukoh, played by Vicky Kaushal and Ranveer Singh, respectively. On Neha Dhupia's podcast No Filter Neha, talking about the film Karan Johar said, "I'm obsessed about the Mughal era ever since I can remember. That's the one part of history that I was obsessed about in terms of its visual texture, its controversial content, the political betrayal, the love, the lust, the decadence, the debauchery, the madness, the violence, everything. That era is exotic and it's gorgeous. It's absolutely beautiful." Did Alia Bhatt and Kareena Kapoor Khan Get Paid Equal to Their Male Co-Stars in Takht? Karan Johar Answers.
Talking about the film's shooting schedule of Takht a source revealed to Mid-Day, "Karan is working on the final edits of the script, while the team has been zeroing in on dates that are suitable for all actors. While several actors can work on their portions individually, Ranveer, Vicky and Kareena have several shots together, and are hence needed during the same shooting window." Kareena Kapoor Khan would be playing the character Jahanara (Dara Shukoh and Aurangzeb's sister), Anil Kapoor as Shah Jahan, Janhvi Kapoor as a slave girl, Alia Bhatt as Dara Shukoh's wife and  Bhumi Pednekar as Aurangzeb's wife. Takht is written by Sumit Roy and the dialogues of the film is penned down by Hussain Haidry. Stay tuned for more updates from the world of entertainment.