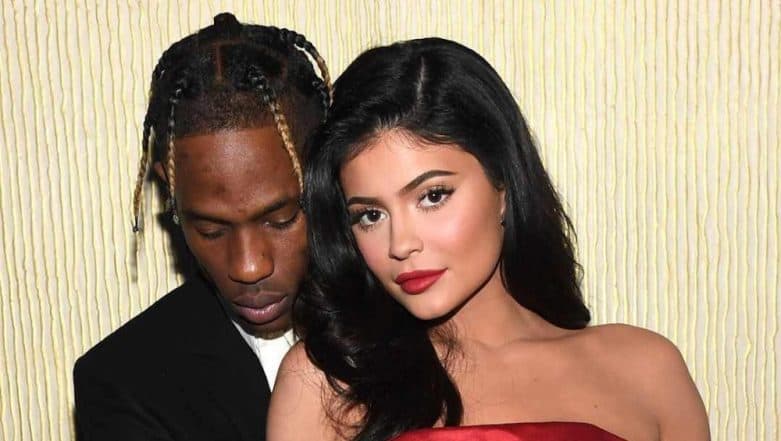 The ultimate drama has taken over the Kardashian-Jenner clan. After reports of Khloe Kardashian being cheated by boyfriend Tristan Thompson, now Kylie Jenner has claimed that her boyfriend Travis Scott has cheated on her. As per a report on TMZ, Kylie reportedly accused Travis of cheating on her. The outlet further added due to this, the Sicko Mode rapper had to postpone his AstroWorld concert in Buffalo so he could "deal with her".
Here's what happened. When Travis headed to Kylie's home to surprise their daughter Stormi Webster, he was in for a surprise when Kylie accused him of cheating. She apparently had evidence that proved that Travis had been unfaithful. Next thing you know, they got involved in a major fight as Travis tried to explain himself and clear his name out.
Scott's rep quoted to E! News that the rapper has strongly denied cheating allegations that have been made by the makeup mogul. The rep has further insisted that there was no fight between the couple and that he really stayed home due to illness. In fact, Scott had shared a tweet ahead of the Buffalo concert and stated, "Buffalo I'm so sorry I can't perform tonight. I'm under the weather and it fucking sucks! Can't pull up without full rage."
Travis Scott and Kylie Jenner
Just recently Kylie and Travis celebrated the first birthday of their baby girl, Stormi Webster. Both the parents dote their daughter quite a lot and it has been pretty evident with the way they have been splurging money and love on her. We just hope the cheating allegations aren't true as we certainly wouldn't want this couple to call it quits!