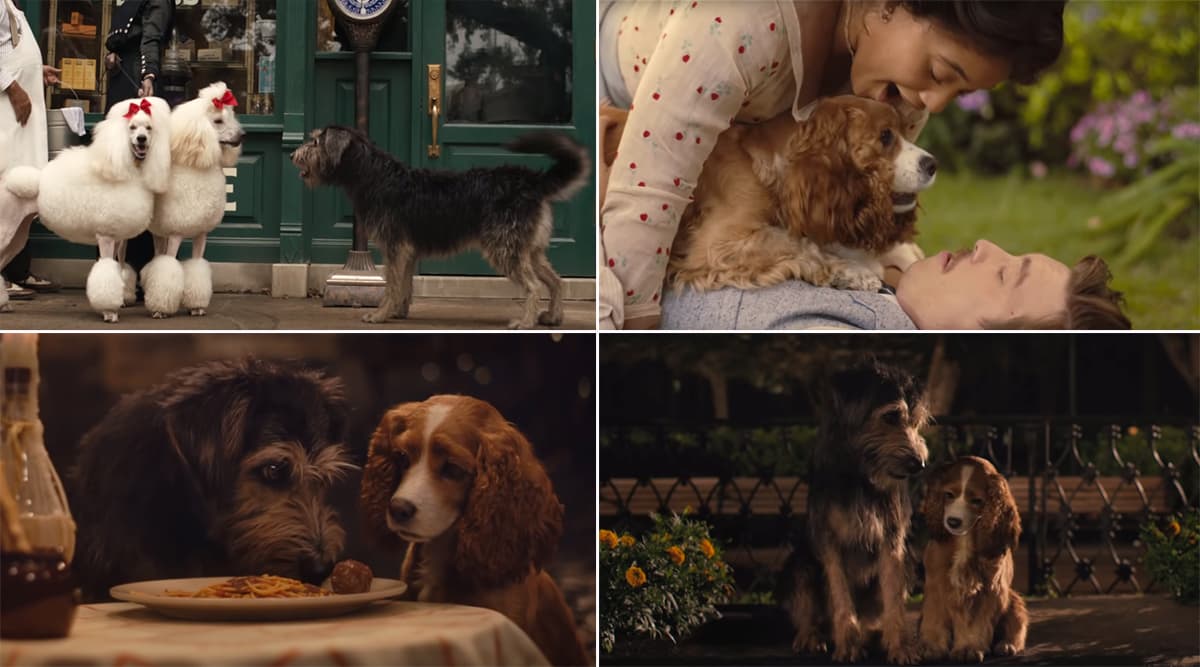 A new trailer of the upcoming film Lady and The Tramp has dropped on the internet. The film is a remake of the animated film of the same name that came out in 1995. The fans of the original must be delighted to get this new iteration of the story. Tessa Thompson and Justin Theroux have lent their voices to Lady and Tramp respectively. The first trailer of the movie centred heavily on Lady alone. We did get a glimpse of Tramp, but not as much as we get to see him in the new trailer. In the new footage, we get a brief tour of Tramp's world, as he navigates his life as a stray dog. He is stealing food from the rich and then, reluctantly, giving it away to hungry puppies. Tramp also introduces Lady to his lifestyle, which she develops a liking for.
Lady and the Tramp will exclusively release on Disney's OTT platform, Disney Plus. The movie will start streaming on November 12, 2019. The movie was all set to originally release in the theatres but Disney changed its plans at the last minute and opted for a digital release in a bid to rope in more people to sign up for Disney+.
Watch the New Trailer of Lady and The Tramp Here:
There are flirtatious scenes in the new trailer, where Lady and Tramp share a meatball and accidentally fall on each other. Mamma mia! The animation of the film is absolutely on point. The voice actors also sound perfect as the characters.