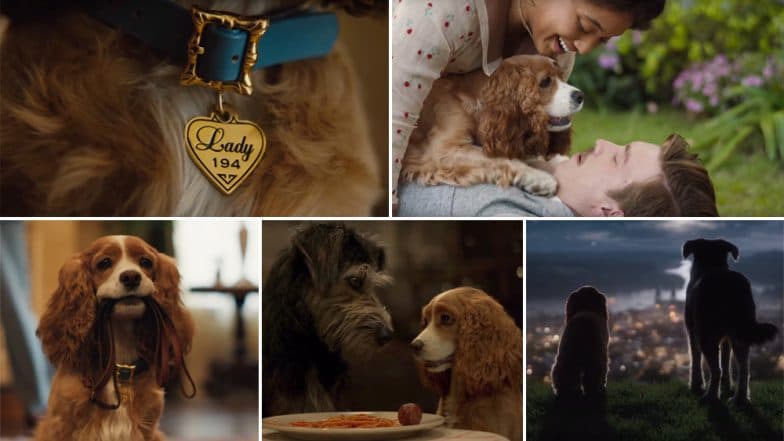 All you dog lovers out there, Disney + has finally released the trailer for their much-awaited 'live-action' remake of Lady and the Tramp. The first look of the movie was released back in April and received a warm response. Actors Tessa Thompson and Justin Theroux will be seen lending their voices to Lady and Tramp respectively. The original 1955 animated classic is the story of a female American cocker spaniel, Lady who lives an upper-middle-class life and a male stray mongrel called Tramp. The two dogs meet after Lady is tossed aside on the streets after her owners welcome their baby, fall in love and then embark on a romantic journey of their own. First Look Of Disney's Live-Action Lady And The Tramp Starring Tessa Thompson And Justin Theroux Is Adorable!
As the first look of the movie, a picture of Tramp and Lady standing side by side was revealed by Disney, which only raised the anticipation for the film. And now, the trailer showcases the dogs and their lives before and after meeting each other.
Check Out The Trailer Below:
The movie was all set to originally release in the theatres but Disney changed its plans at the last minute and opted for a digital release in a bid to rope in more people to sign up for Disney+. Alongside Tessa and Justin's involvement in the film, Lady and The Tramp will also star Thomas Mann and Kiersey Clemons as Lady's owners. The film will air on Disney + on November 12, 2019.