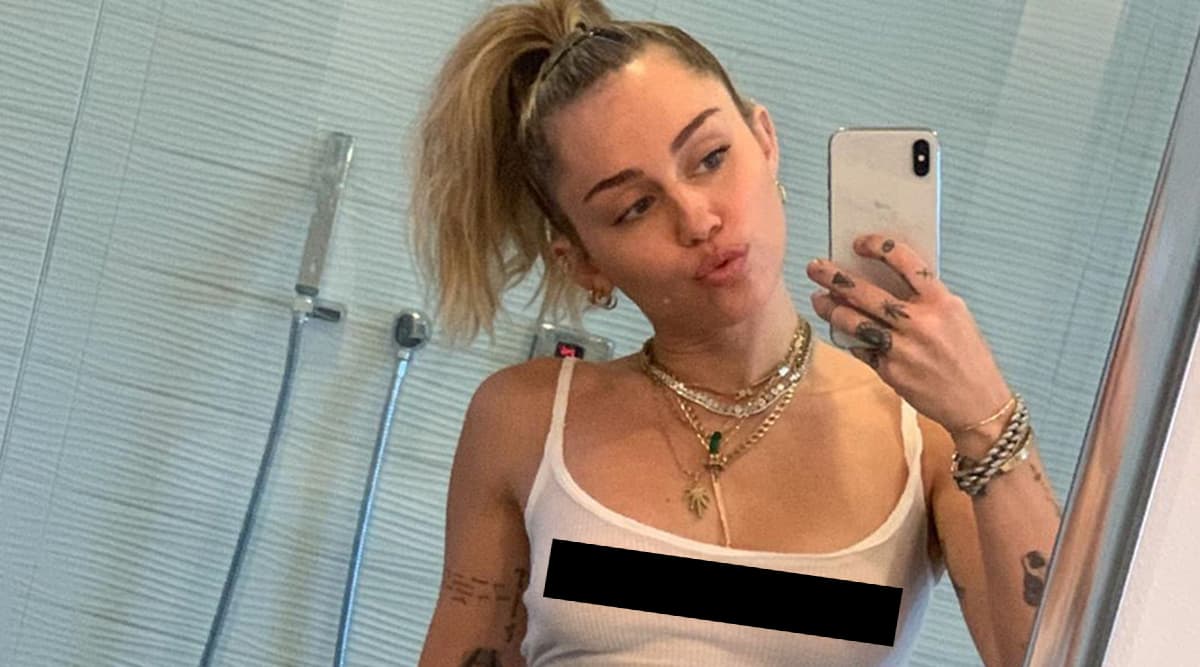 Back in 2012, the social media world was taken by storm when the 'Free The Nipple' campaign took over. The campaign was a move made to counter and bring to light the difference in guidelines for male and female nudity on social media and otherwise as well. The one and only aim of 'Free The Nipple' was to point out the bias nature of how it was okay for men to pose topless and move around in public without offending anyone's sensibilities, but when it came to women doing the same, it was labelled indecent exposure and whatnot. And just like many other such campaigns, this one too died a slow death, despite receiving massive support on social media. Miley Cyrus Gets Slammed by Netizens for Her 'You Don't Have to Be Gay' Comment During Her Instagram Live Session
But being the rebel that singer and actress Miley Cyrus is known to be, the lady, who is undergoing a huge wave of change in her personal life currently, after her split with husband Liam Hemsworth and later on from girlfriend Kaitlynn Carter, once again brought to light her nipples.
Yes, the songstress who released her new album recently and has been in the news for her relationship with Cody Simpson and also for some unpleasant remarks against men and the LGBTQ community, posted racy pictures of herself in denim shorts and a flimsy vest, showcasing her nipples.
Take a Look At The Post Below: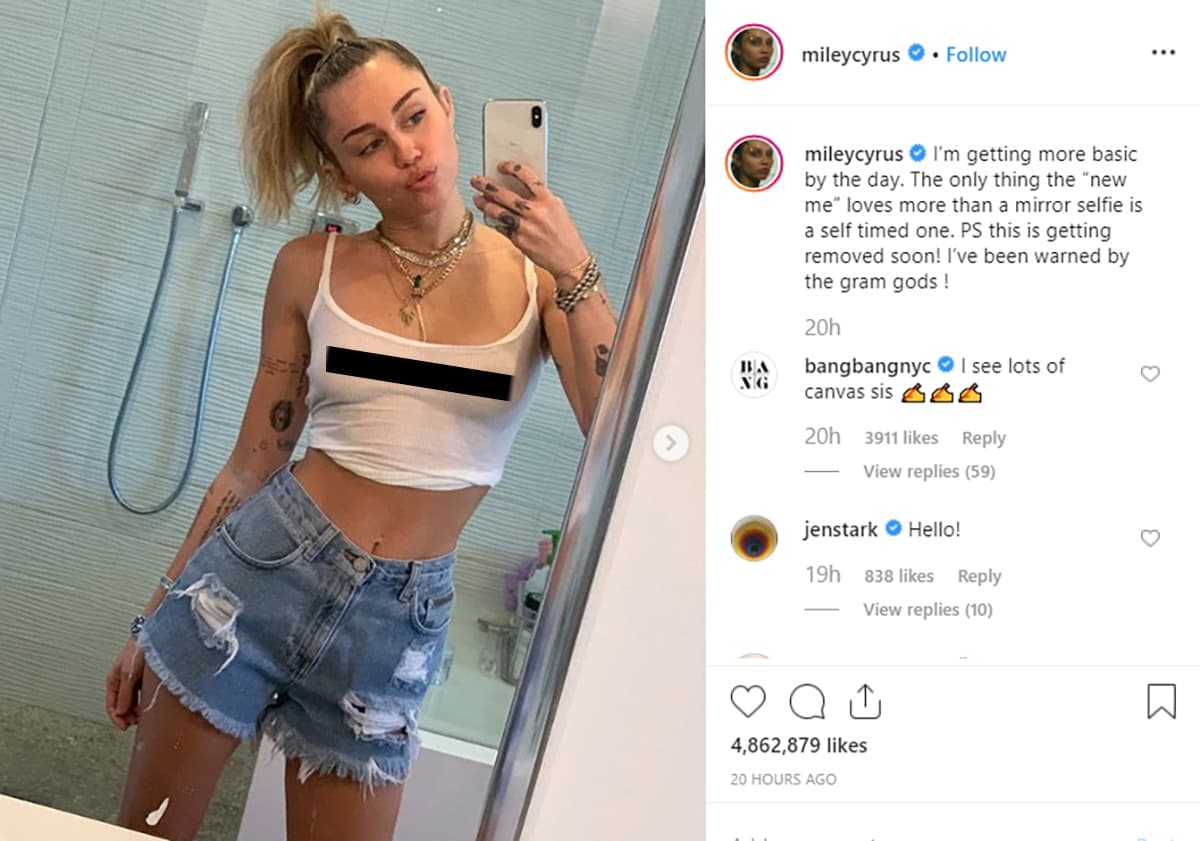 In her caption, Miley talked about how she was getting more basic and real with each passing day and how her new me was taking over her personality. She also blatantly acknowledged the fact that her post would soon be pulled down by Instagram as it violated their 'nudity guidelines' and that she was warned about the same. Cody Simpson Opens Up About His Not So 'sudden' Romance with Miley Cyrus
While back in 2012, the campaign was quite the rage and it became a huge topic of debate, especially how the bias was quite obvious on social media platforms. Supporters also demanded equal posting rights for men and women on social media and urged that Facebook and Instagram 'relax' their guidelines pertaining to exposure.