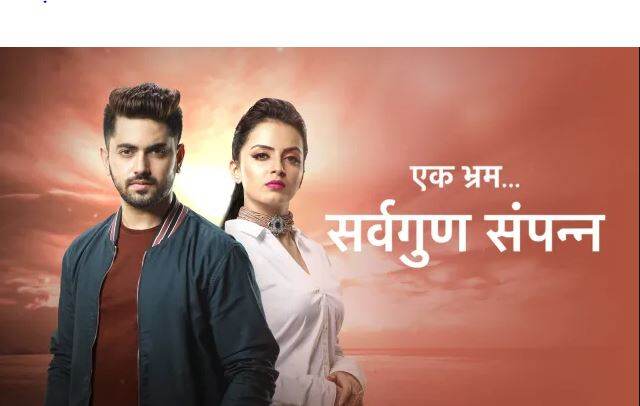 Back when actress Shrenu Parikh's Ek Bhram: Sarvagun Sampanna was launched, it created all the right kinda buzz for one reason alone, for Shrenu's grey character Jhanvi in the show. In EBSS, Shrenu played the ideal bahu of a wealthy household, who held a grudge against her in-laws for destroying her own family. The show's promos were received with much appreciation for their creativity and unique concept and expectations from the show started increasing. Ek Bhram Sarvagun Sampanna's Shrenu Parikh Looks Like a Fairy-Tale Princess in This Latest Instagram Post (View Pics)
However, after a good run for a few weeks, with dwindling TRPs, the makers introduced a revamp which included an entire shift in the storyline. A majority of characters were bumped off and only Shrenu and Zain's remained and a love angle was introduced between their characters Pooja and Kabir. Shrenu Parikh On Her Revamped Avatar For Ek Bhram: Sarvagunn Sampann 'My New Look Was Designed To Give A Shock To The Viewers'.
But looks like this move too has not worked in favour of the show, for as per reports in IWMBuzz, the show is slated to go off air next month. A source was quoted by the portal as saying, "The date notified as of now is 13 September. Ek Bhram Sarvagun Sampanna will mostly be replaced by Gul Khan's new show Raaz Mahal." Now that's some really sad news for fans of Shrenu and Zain.