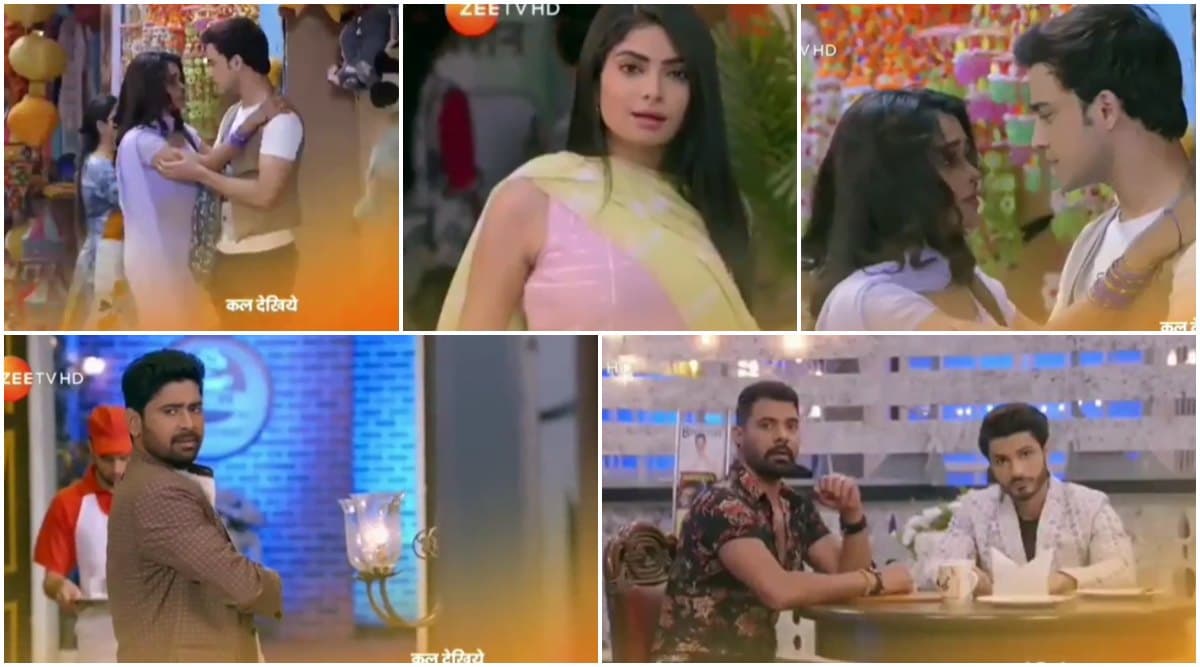 In yesterday's episode of Kumkum Bhagya, Abhi takes Ranbir away from Maya's house and drives him back to his home. Rhea thanks Maya for not letting Ranbir inside or she would have been caught too. Rhea asks Maya to once again consider the fake suicide plan but Maya refuses. Ranbir decides to go to work and Abhi supports his decision. Rhea consoles Ranbir by saying that she believes that he is innocent. Ranbir hugs Rhea and thanks to her for supporting him. Rhea feels that Ranbir is in love with her again. Prachi also defends Ranbir in the office where the female employees all behave awkwardly around him. She tells Ranbir that she still believes he is a good person. Kumkum Bhagya January 23, 2020 Written Update Full Episode: Prachi Takes a Stand for Ranbir while Rhea Thinks He still Loves Her.
In tonight's episode, we see Vikram goes home while Ranbir is still in office. Pallavi is scared that something will happen with Ranbir in the office. Vikram tells her how Prachi silenced everyone who was doubting Ranbir's character. He says people apologized to Ranbir after hearing Prachi defending him. Pallavi thanks God for giving Ranbir a friend like Prachi.
Pallavi says she wants to go to Prachi's house and thank her personally. Rhea hears all of this and watches Ranbir's family going to Prachi's house. She gets upset and cries in her room. Abhi (Shabir Ahluwalia) comes downstairs and says that his problems are not ending. He wishes to speak to Pragya (Sriti Jha)  and Purab give him his phone to show Pragya's number. Kumkum Bhagya January 22, 2020 Written Update Full Episode: Ranbir Gets Bailed, While Rhea Asks Maya to Commit Suicide on Aaliya's Advice.
Abhi calls Pragya up and asks if she will meet him for coffee. Pragya readily agrees and Purab says he will be there too but for a business meeting and he won't disturb them. Rhea cries and tells Aaliya that she feels Ranbir's parents are trying to get Prachi to marry Ranbir. She decides to go to Prachi's house to find out what Ranbir's parents are up to and Aaliya too accompanies her.
Ranbir tells Prachi that he wants to meet her mom and drink coffee with her. Prachi calls up Pragya to tell her that Ranbir will be visiting. Vikram also calls up Pragya and tells her that he wants to visit her with his family. Pragya is worried she will miss her date with Abhi. Maya calls up Rhea and demands double the money to fake her suicide.
In the precap, we see Ranbir save Prachi from a speeding cycle and Shahana sees them lost in each other. At the coffee shop, Abhi and Purab see Sanju, while waiting for Pragya.