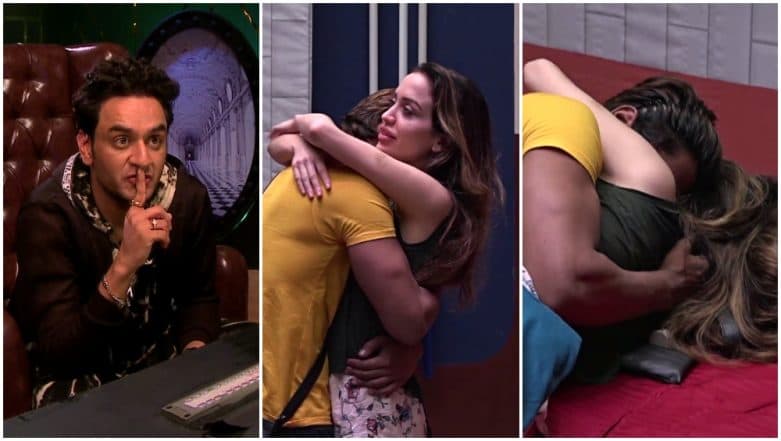 MTV Ace of Space 2, in its second week itself, has seen the brewing of multiple love stories between Baseer and Lucinda, Rashmi and OHM and lastly Nikita and Salman. However, looks like Baseer and Lucinda may have really hit it off, for in the upcoming episodes when it will be time for the duo to split up due to a shuffle in the house, both Baseer and Lucinda will be seen taking the impending split very hard. While Season 1 of Vikas Gupta's game show saw Divya Agarwal and Varun Sood finally come together and continue to give us best friend and couple goals. Ace of Space 2: Mastermind Vikas Gupta Introduces A Physically Challenging Task, Baseer and Lucinda's Love Story Catches Pace!
And now, Roadies fame Baseer Ali has found his comfort zone in Australian beauty, Lucinda Nicholas. From the first week of the show, Baseer and Lucinda's growing closeness and bond have become the talk of the town, so much so that the two are always seen together and have eyes only for each other.
In one of the recent episodes of the show, Baseer confessed his feelings for Lucinda and asked her if he is her boyfriend now. And the proposal was soon sealed with a kiss. Looks like the Ace of Space House has found its first official couple. MTV Ace of Space 2: Deepak Thakur, Baseer Ali, Krissan Baretto:  Here Are The 18 Contestants Of Mastermind Vikas Gupta's House! See Full List
However, in one of the upcoming episodes, mastermind Vikas Gupta's twist throws the houseguests and found amidst the brink of separation are Baseer and Lucinda. Well, will the pair's relationship survive the test of time?