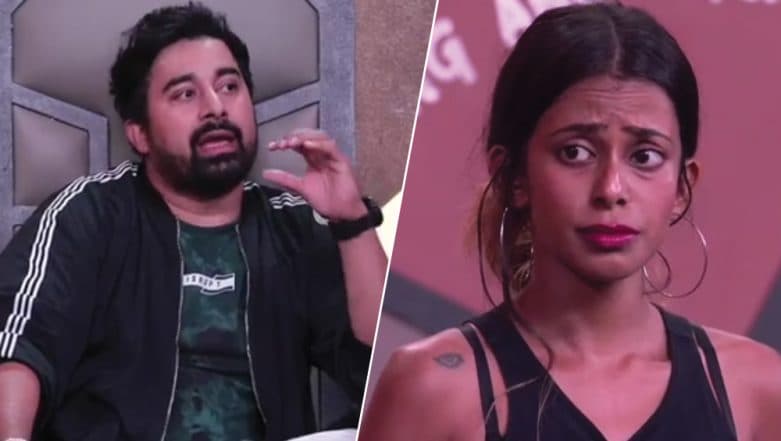 The auditions of MTV Roadies Real Heroes have commenced and like always, they are hitting the headlines for a brand new controversy after a woman contestant shocked the judges by trying to up her chances at getting selected for the show through some irregular means. In a recent audition, Adhlena who seemed to come across as a strong contestant and was about to impress the judges with her energy was disqualified after a shocking revelation about her came through. Like every contestant, Adhlena made sure to flaunt her talents in the audition and chose to portray her rock-climbing skills and even danced.
Initially, everything seemed like it was going in her favor until the show's judge Rannvijay Singha asked for her chest number. The contestant was shocked to hear this and soon her face turned pale as Rannvijay further asked the other judge on the show, Nikhil Chinapa to guess it and he turned on his phone to reveal the number. Turns out, Adhlena had asked her friend to text her chest number to Nikhil, so as to further her chances at sealing a position on the show. This naturally left the judges infuriated. Roadies Real Heroes Auditions 2019: Tara Prasad From Delhi Has Got Some Interesting Moves in Store for You! – Watch Video.
Take a look at MTV's audition video here:
While she tried to explain herself at first, Adhlena soon realised she had made a mistake and that getting selected for Roadies has no easy way out. Judges Nikhil Chinapa, Rannvijay Singha and Neha Dhupia then took the decision to disqualify her. Rannvijay Singha Birthday Special: 5 Pictures of the Splitsvilla Host That Will Make You Wish If You Had a Man Like Him.
This is, of course, not the first time a contestant has tried to get their way into Roadies using irregular means and the judges have famously called out such behavior on the show before too. It was unfortunate to see such a talented lady waste her opportunity due to one silly move.