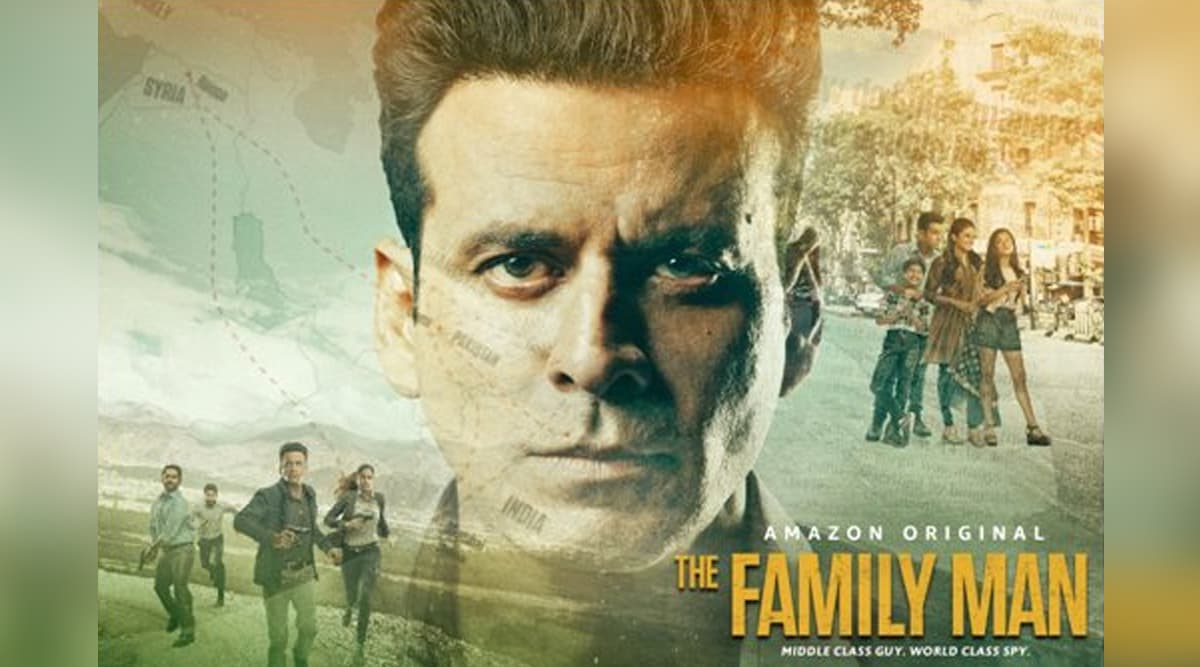 Manoj Bajpayee's digital debut, Amazon Prime's Original Series The Famil Man has made it to the news for its performance-oriented cast. Manoj plays Srikant Tiwari is your regular middle-class man with regular struggles but is also a senior agent with the Threat Analysis and Surveillance Cell (TASC) in Mumbai. Yes, he is seen living dual lives, a portrayal that has earned him praises. The show has earned him accolades for his performance, but Twitterati is not really happy with the series' storyline, which has the regular Indo- Pak enmity angle, however, are all praises for the performances. The Family Man Review: Manoj Bajpayee's Spy Series Rises Above Predictability With an Engaging Tale on Relevant Issues
Check Out Some of The Tweets Below:
Agree to Disagree?
Watched first 3 episodes of #TheFamilyMan on @PrimeVideoIN. It seems to suggest that Islamic Extremism & Terrorism is a reaction to 2002 Riots, Gau Rakshaks, Mob Lynching. Sad to see @BajpayeeManoj as part of this convoluted propaganda. Let's see what's in store in other episodes

— Prashant Jatia (@prashantjatia) September 20, 2019
Praises For The Cast:
The casting is soo APT! The child actors are so good! The kid paying Atharva is a born actor. The guy who played Kareem also did a very convincing job!#TheFamilyMan

— लक्ष्य لکشیہ Lakshya (@Lakshya_INFP) September 23, 2019
Strong Opinion...?
There were no islamic terrorism before 2002 riots. Indian army killing innocent kashmiris .

Mob lynching is so common and hindus are only doing this.

Courtesy #TheFamilyMan

Somebody has to step up and stop this shit. @TajinderBagga @vivekagnihotri

— padam vaishnav (@vaishnav_padam) September 23, 2019
Cast Appreciation:
#TheFamilyMan is a solid tv show

the conversations between lead char tiwari and his kids are hilarious and incredible fun.

must watch!

— Sunny (@saiprasadd_511) September 23, 2019
Here's Another Twitter User Disapproving Of The Storyline:
#TheFamilyMan #TheFamilyManReview

1) Showed terrorist as victims and innocent but didn't showed brutality of terrorist, didn't showed how cold-bloodedly they execute the terrorist attacks on innocent people. pic.twitter.com/NPuVqxGOIg

— Aditya Bamane 🇮🇳 (@AdityaBamane) September 22, 2019
Run-of-the-Mill Storyline:
Meh🙁#TheFamilyMan adds nothing new to the genre. It's rehash of everything that we've already seen in spy thriller movies.

Watch for acting and good background score; skip for everything else.#review @PrimeVideoIN

— For the Love of Films 📺 (@BadFilmReview) September 23, 2019
And apart from that, the other factors that the web-series has thrown light on are issues like mob lynching, gau rakshaks, the radicalisation of Islamic youth, the on-going Kashmir situation and in a slightly foresighted manner, even the Hindi language issue, which set this series a little apart from other entertainers with similar Indo-Pak plots.