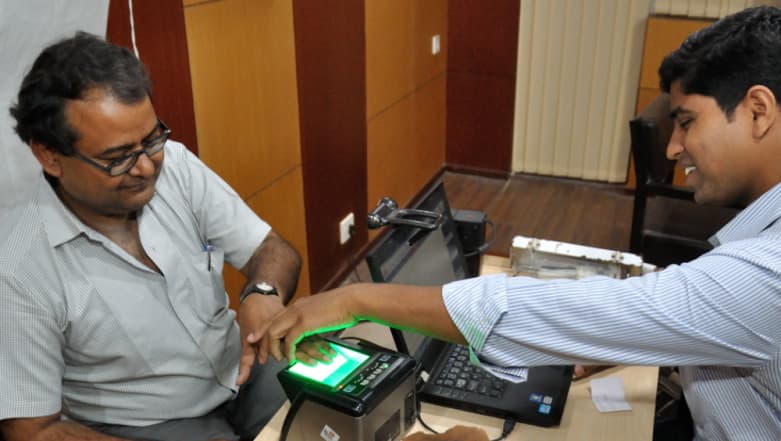 New Delhi, April 5: In a bid to provide convenience and hassle-free Aadhaar enrolments to citizens of India, the Unique Identification Authority of India (UIDAI) is planning to set up Aadhaar Seva Kendras (Centres) in 53 cities across the country including all state capitals. These Aadhaar Centers will begin functioning by April 2019, reports said. The UIDAI had earlier informed that over 6,500 post offices have started providing the enrolment service. "Now Aadhaar enrollment center in more than 6,500 post offices. Soon in over 13,000 Post Offices," the UIDAI said in its statement.
The Aadhaar Seva Kendras are aimed at providing the facility of enrollment, correction or change of address facility. The concept by the UIDAI is similar to that of Passport Seva Kendras. As per official sources, the project of setting up of the Aadhaar Kendras is expected to cost around Rs 300-400 crore.
According to a PTI report, the Aadhaar enrolment centres have been opened in bank branches and post offices. These agencies are seeing enrolment and update activity to the tune of 70,000 per day. It must be noted that the Department of Posts and UIDAI have agreed to provide Aadhaar enrolment and updation services through select post offices. The Ministry of Finance has allotted Rs 200 crore as financial assistance for setting up of Aadhaar enrolment and updation centres in 13,466 post offices.
Here's how you can find your nearest Aadhaar enrolment centre:
1. An individual needs to visit the https://uidai.gov.in/
2. Click on 'Enrolment and Update' on the top bar and then click on Enrolment & Update Centres in Banks & Post offices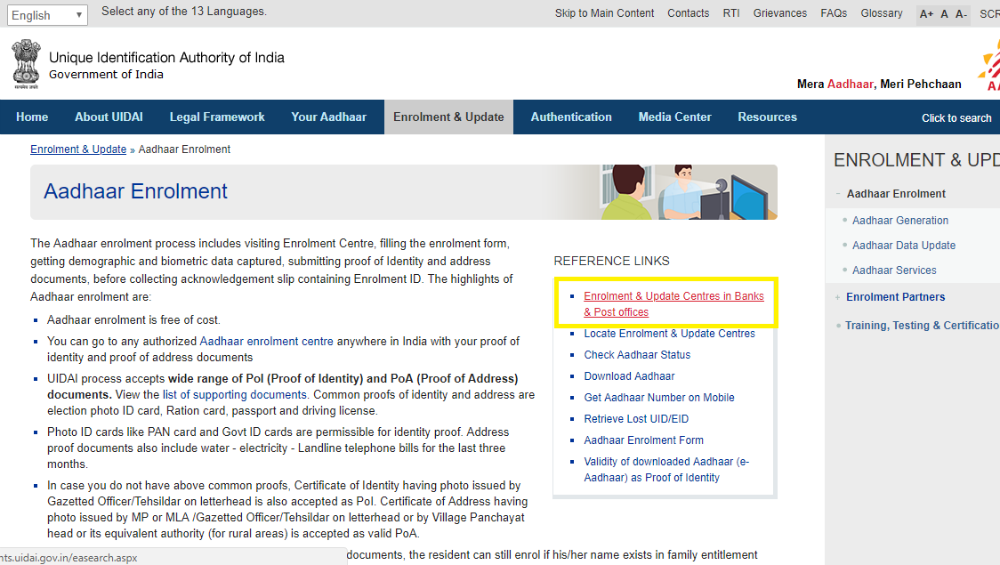 3. A new window would open with all 'Banks/Post Offices Enrolment Centers'
4. Individuals need to fill details like State, District, sub-district and VTC (Village Town City)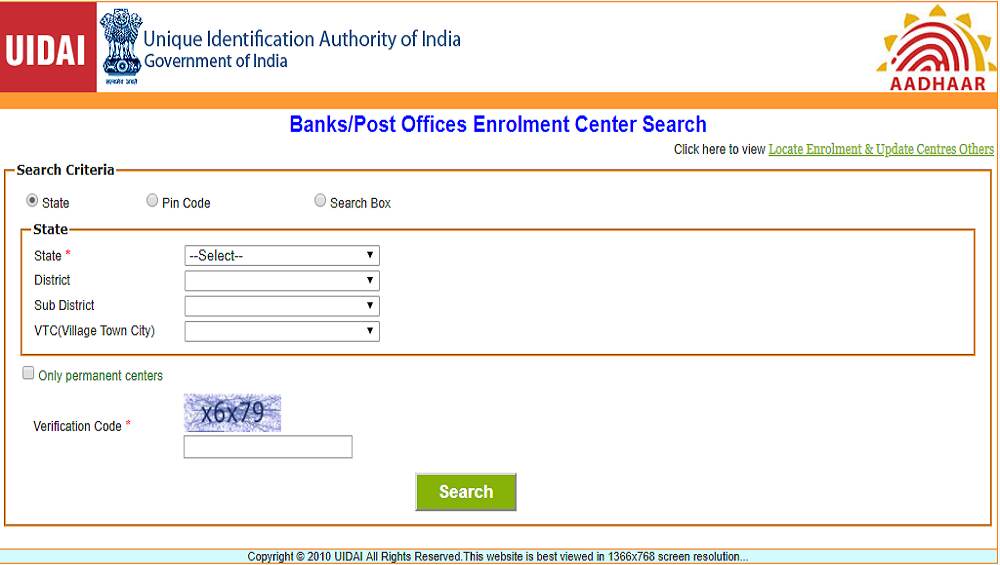 5. A verification code needs to be filled at the bottom
6. You can now find the nearest enrolment centre
In March, Electronics and IT Minister, Ravi Shankar Prasad informed the Rajya Sabha that nearly 800 Aadhaar enrolment and update centres have been opened by India Post in its post offices across the country by January-end. The Minister informed that India Post and various banks are accordingly setting up Aadhaar infrastructure at post offices and bank branches respectively.
In the last month, the Standing Committee on Information Technology, chaired by BJP MP Anurag Singh Thakur, has asked the Department of Posts to invite or associate with local MLAs or Member of Parliament whenever they open any Aadhaar enrolment and updation centres or Post Office Passport Seva Kendra to make public aware of the benefits of the schemes available for them.
The Unique Identification Authority of India is at the heart of this ecosystem, and is responsible for the definition of these relationships, and the core infrastructure. It is also responsible for measuring, and monitoring the performance of the system, and driving it towards delivering on its goals.