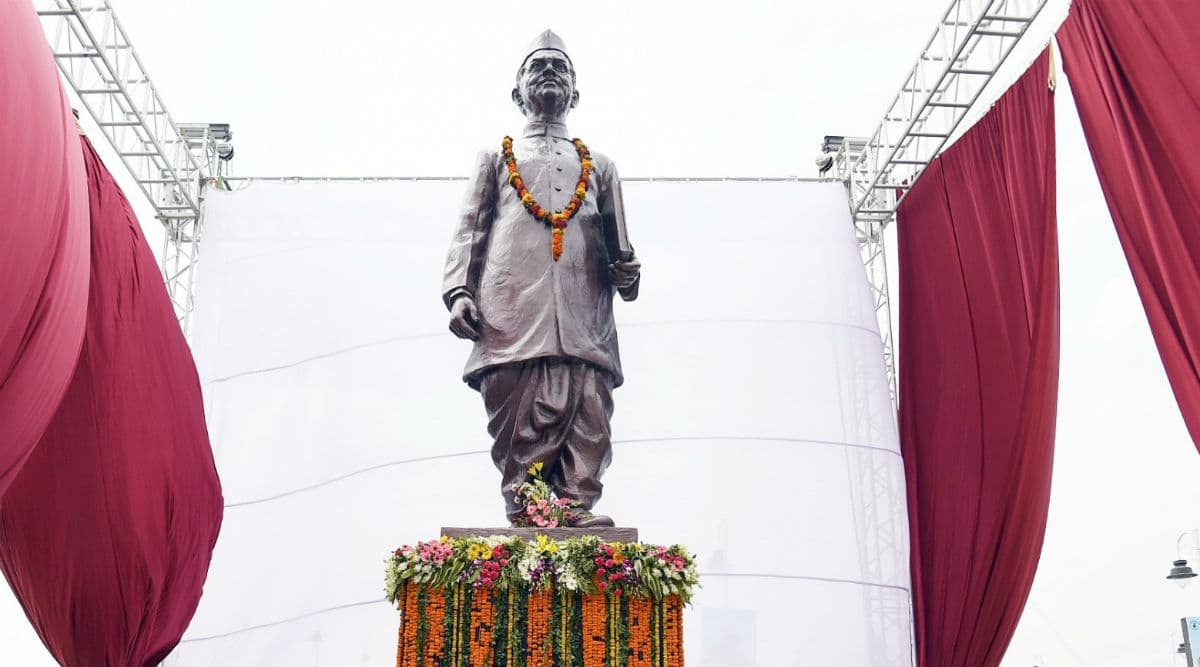 Lal Bahadur Shastri, the second Prime Minister of independent India, was born on October 2, 1904, at Mughalsarai, a small railway town seven miles from Varanasi in Uttar Pradesh. A freedom fighter and a senior member of Congress, Lal Bahadur Shastri raised the slogan "Jai Jawan Jai Kisan" (Hail the soldier, Hail the farmer) which became very popular. Shastri, who was an adherent follower of Mahatma Gandhi, shares his birthday with Bapu. Apart from being the Prime Minister, Shastri served the country in various capacities. He was appointed Parliamentary Secretary in his home state and soon rose to the position of Union Home Minister. On Lal Bahadur Shastri's 115th birth anniversary, LatestLY brings to you a list of 10 quotes by India's one of the most humble Prime Ministers. Lal Bahadur Shastri Birth Anniversary: 6 Values Today's Politicians Can Learn from the Ex-Prime Minister of India.
Quote reads: We can win respect in the world only if we are strong internally and can banish poverty and unemployment from our country.
Quote reads: We believe in the dignity of man as an individual, whatever his race, colour or creed, and his right to better, fuller, and richer life.
Quote reads: The economic issues are most vital for us and it is of the highest importance that we should fight our biggest enemies - Poverty, unemployment.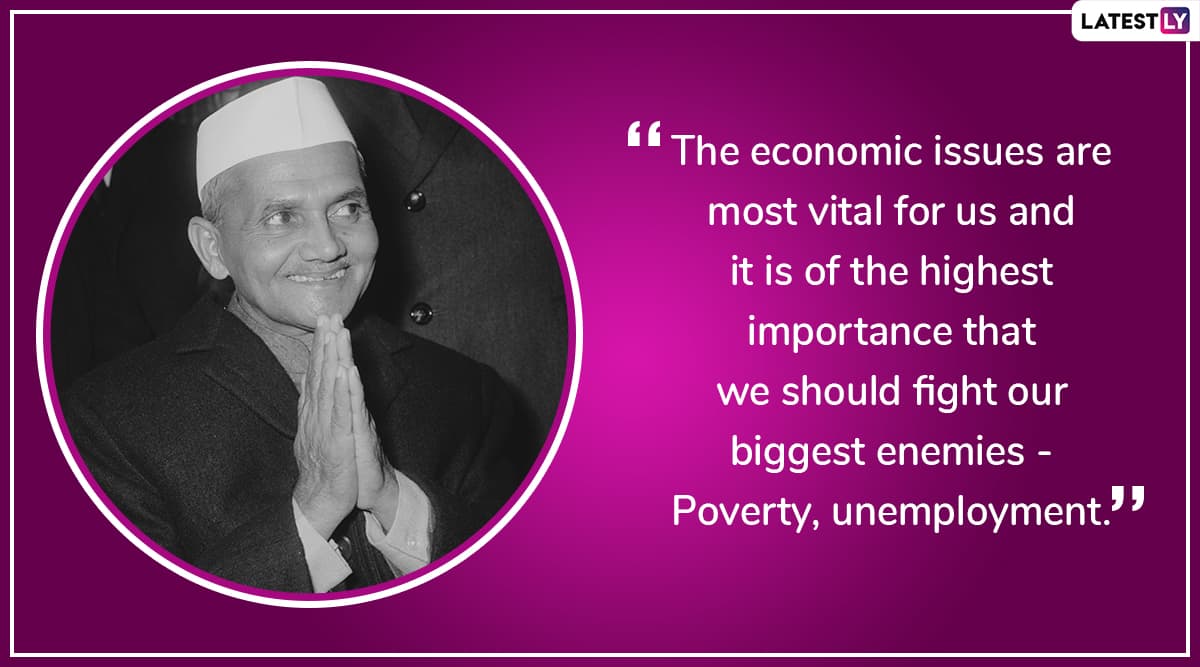 Quote reads: India will have to hang down her head in shame if even one person is left who is said in any way to be untouchable.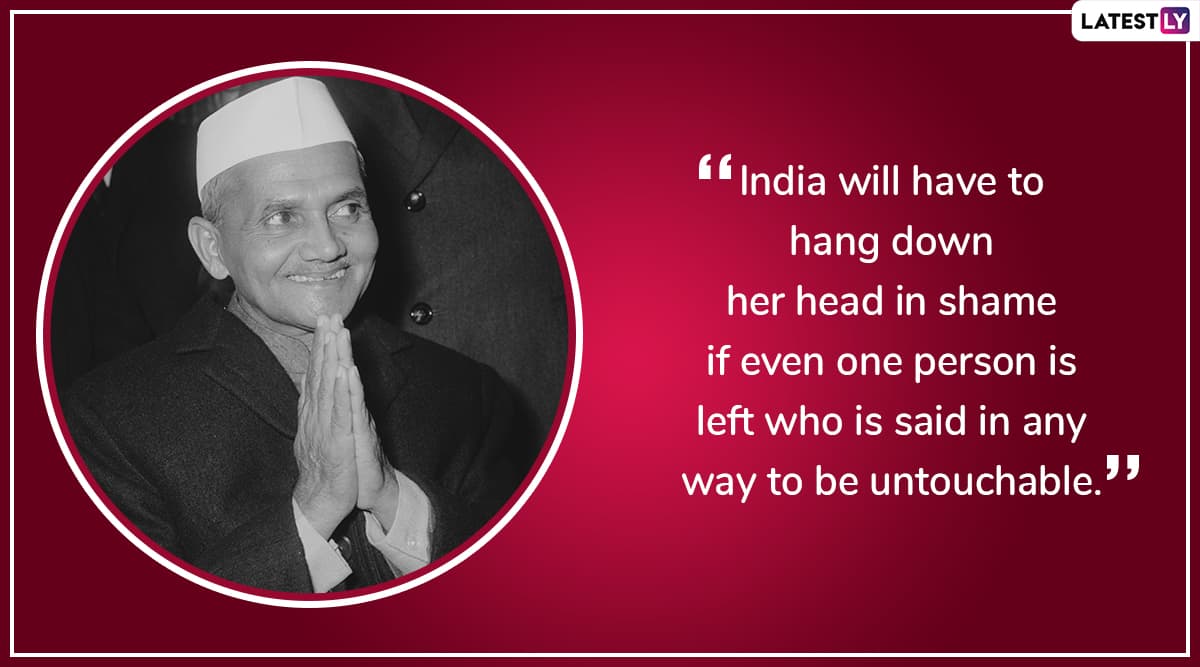 Quote reads: The preservation of freedom, is not the task of soldiers alone. The whole nation has to be strong.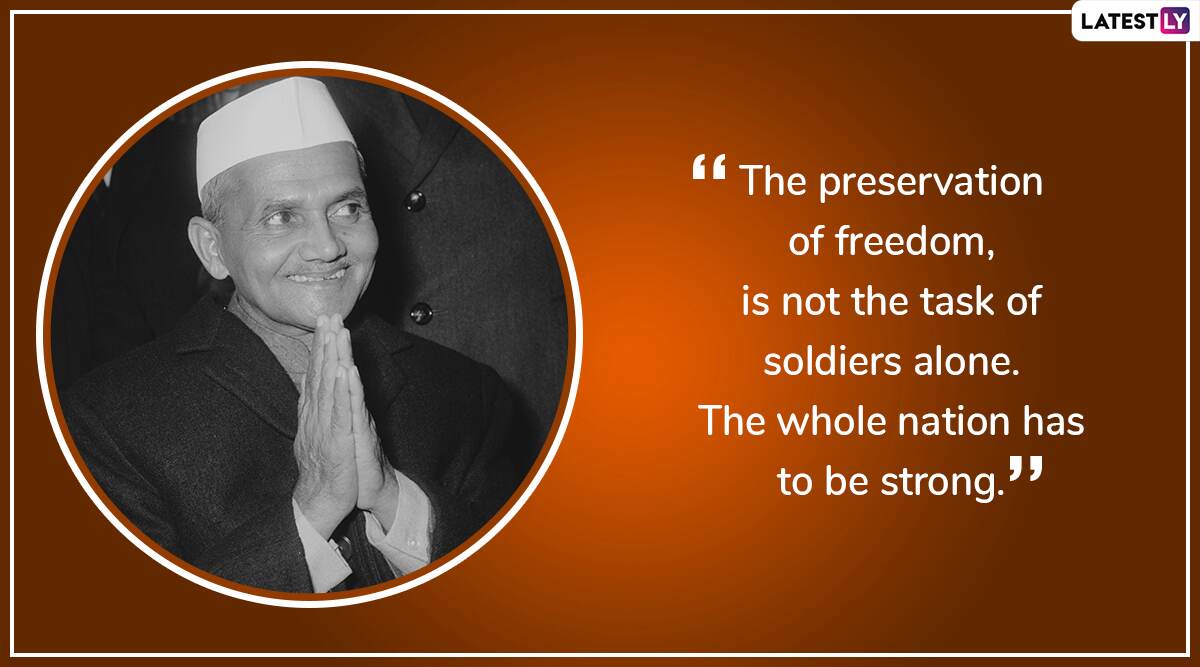 Quote reads: We believe in peace and peaceful development, not only for ourselves but for people all over the world.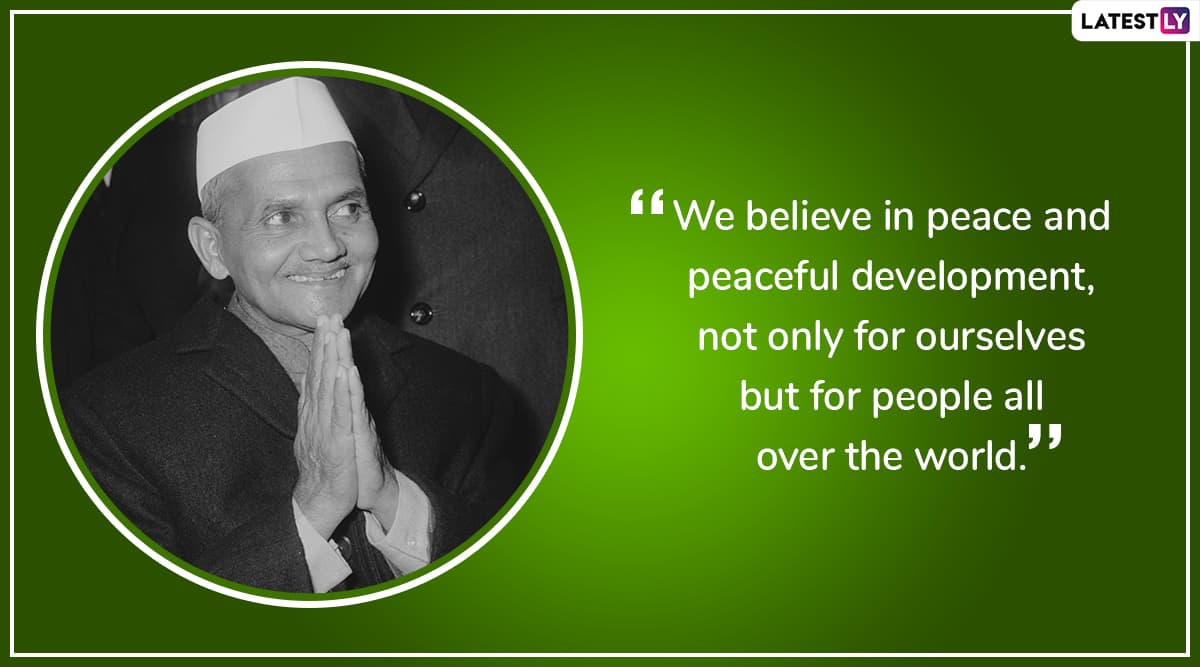 Quote reads: We would consider it our moral duty to lend all support to the ending of colonialism and imperialism so that people everywhere are free to mould their own destiny.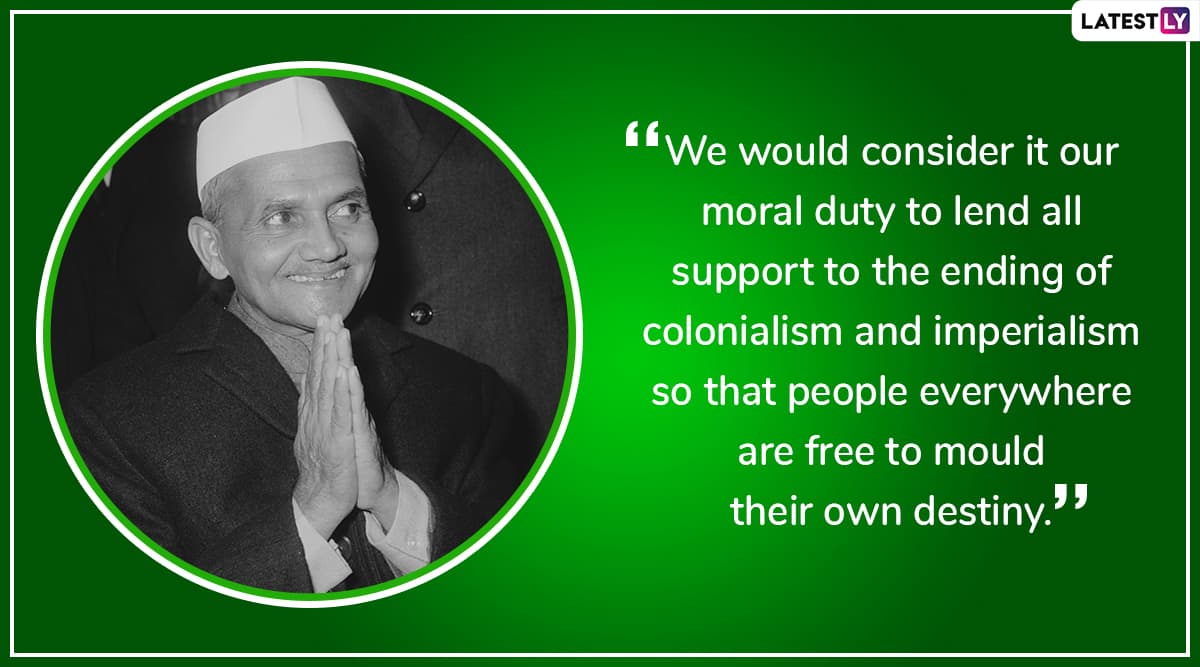 Quote reads: I had always been feeling uncomfortable in my mind about giving advice to others and not acting upon it myself.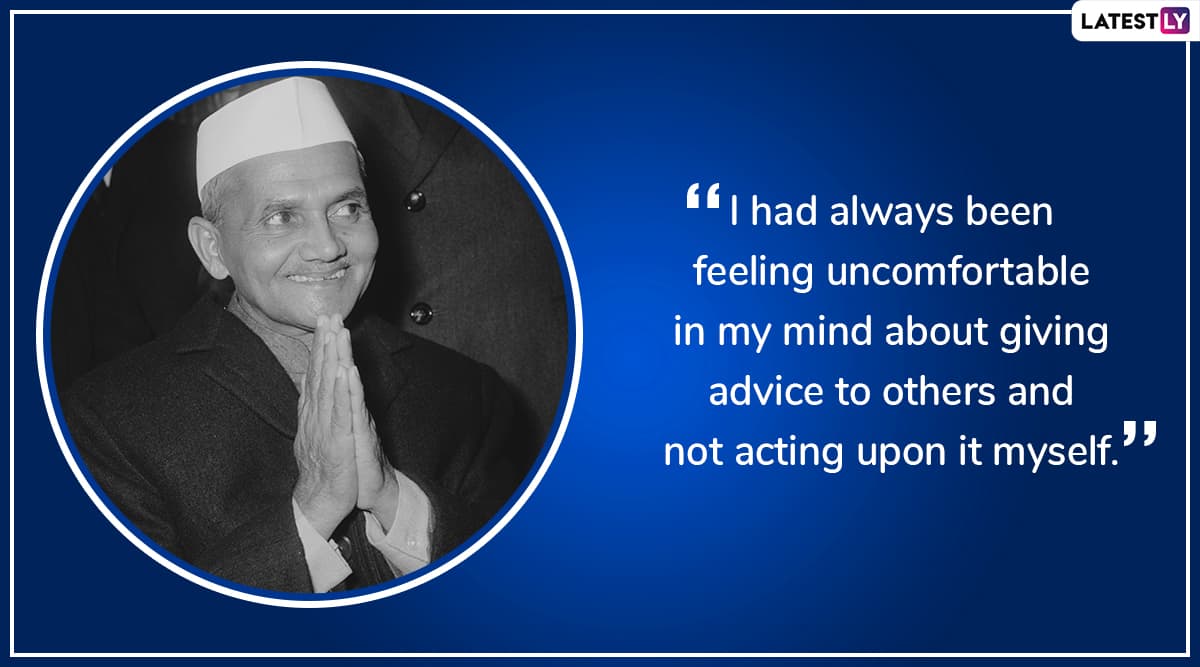 Quote reads: We must fight for peace bravely as we fought in war.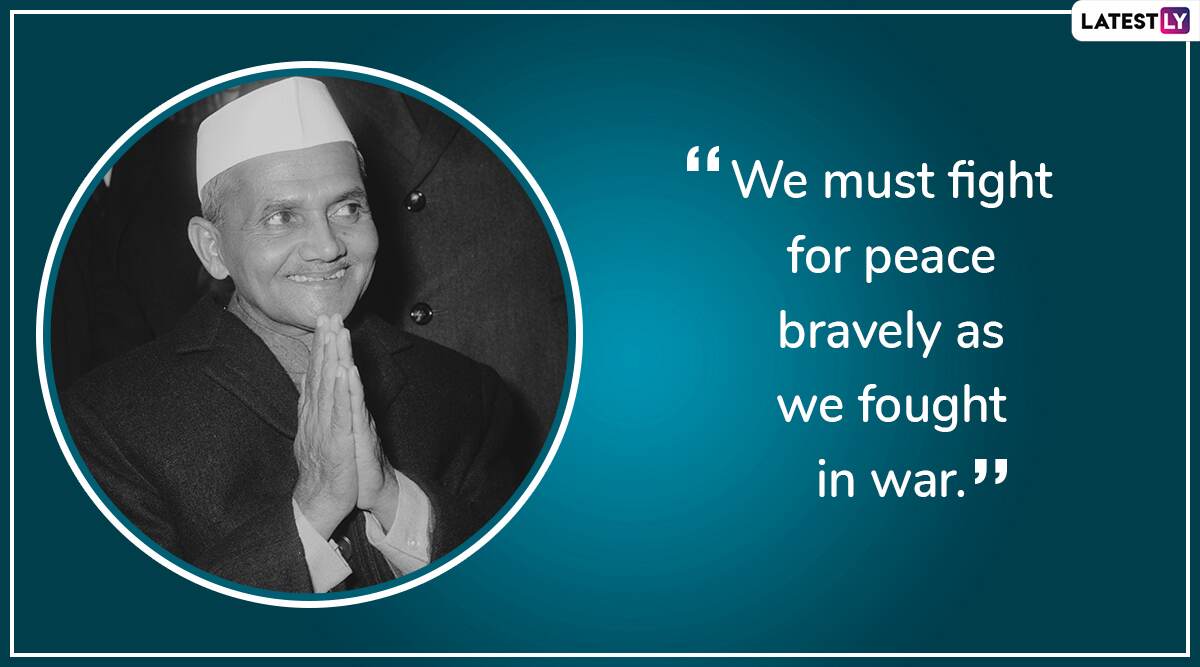 Quote reads: There comes a time in the life of every nation when it stands at the crossroads of history and must choose which way to go.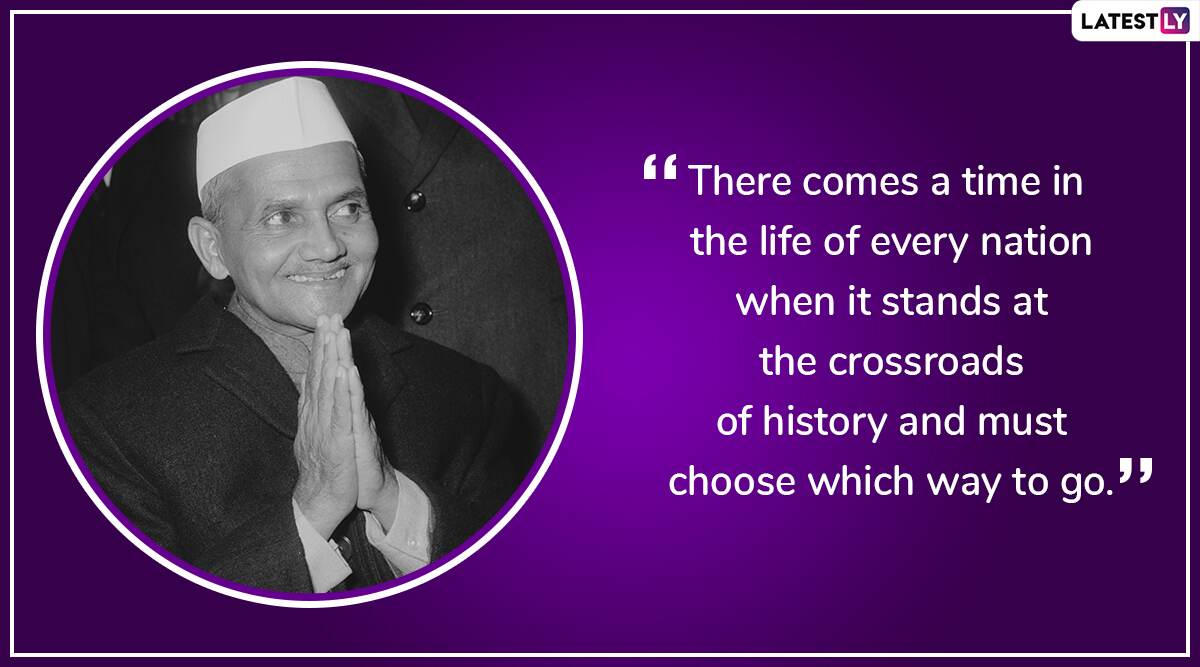 Though humble and tolerant, Lal Bahadur Shastri led the country during the Indo-Pakistan War of 1965. The war formally ended with the Tashkent Agreement on 10 January 1966. Shastri died the next day.