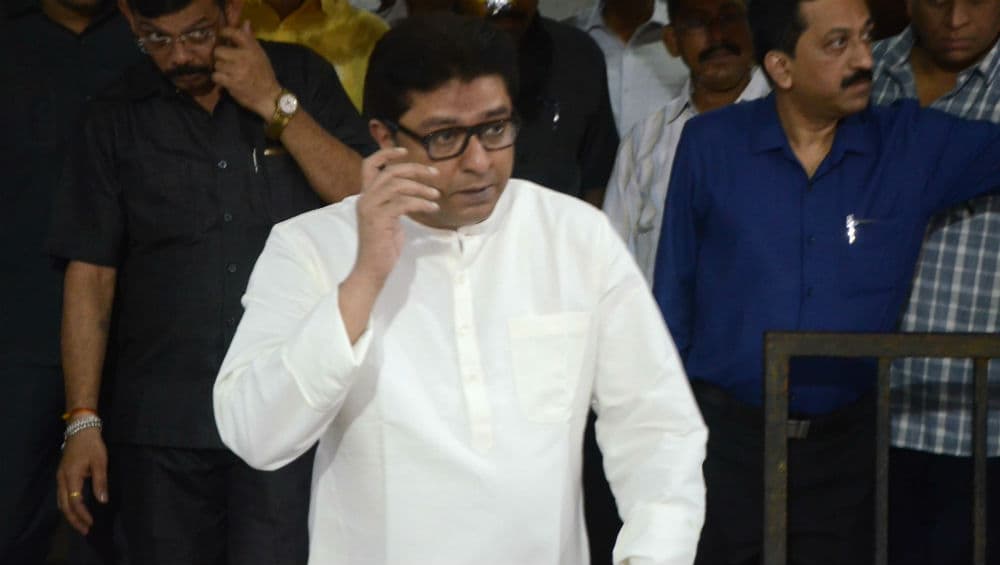 Mumbai, November 9: After the Supreme Court pronounced its judgment on the disputed site, allotting it for the construction of a Ram temple, Raj  Thackeray, Maharashtra Navnirman Sena (MNS), on Saturday said he is happy with the verdict and lauded all 'karsevaks' who sacrificed their lives during the entire struggle. According to a tweet by ANI, Thackeray said that he wishes that Ram Temple must be constructed at the earliest and along with it, there should also be 'Ram Rajya' in the nation. Highlights of the Supreme Court Judgement in the Ayodhya Case.
On Saturday, the Supreme Court in its historic verdict, unanimously granted the entire 2.77 acre of disputed Ram-Janmbhoomi Babri Masjid land in Ayodhya to deity Ram Lalla. The top Court also directed allotment of alternative land to Muslims to build new mosque for which a suitable land of 5 acre to be handed over to Sunni Waqf board at prominent place for building the mosque. Ayodhya Verdict: Uma Bharti Welcomes Supreme Court's 'Divine Judgment', Hails LK Advani And Ashok Singhal For Leadership.
Here's the tweet:
MNS chief Raj Thackeray: I am happy today. All 'karsevaks' who gave sacrifices during the entire struggle..their sacrifice has not gone waste.Ram Temple must be constructed at the earliest. Along with Ram Temple, there should also be 'Ram Rajya' in the nation,that is my wish. pic.twitter.com/kUtg2cHTFN

— ANI (@ANI) November 9, 2019
A 5-judge Constitution bench which delivered the verdict comprised Chief Justice Ranjan Gogoi and Justices S A  Bobde, D Y Chandrachud, Ashok Bhushan and S Abdul Nazeer. The pronouncement of the verdict, which commenced at 10:30 AM, went on for 45 minutes. Reports inform that a total of 14 appeals were filed in SC against the 2010 Allahabad High Court judgment, delivered in four civil suits, that the 2.77-acre land in Ayodhya be partitioned equally among the three parties — the Sunni Waqf Board.