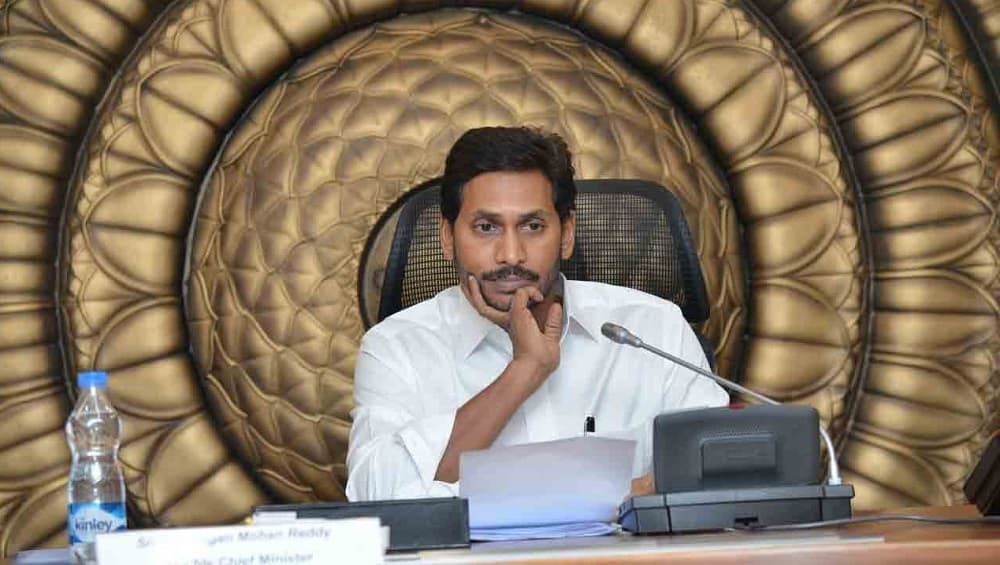 New Delhi, November 5: After the heavy criticism from political parties and the general public, the Andhra Pradesh government pulled off the plans of renaming "APJ Abdul Kalam Pratibha Puraskar Awards" as "YSR Vidya Puraskar". A spokesperson from Chief Minister Jagan Mohan Reddy's office said that the CM warned the officials for issuing the order without his knowledge, the Hindustan Times reported. Jagan Mohan Reddy Sparks Controversy Over Renaming Dr APJ Abdul Kalam Award After His Father YSR Reddy, Cancels Order After Facing Criticism.
"He warned the officials and firmly told them to continue the name of Dr APJ Abdul Kalam for the meritorious student award. He also ordered that such awards be presented in the names of Mahatma Gandhi, Ambedkar, Jyothiba Phule and Jagjivan Ram," the spokesman was quoted as saying by the Hindustan Times.
The awards are distributed to class 10 students every year on November 11 for their outstanding performance in academics on the occasion of birth anniversary of first education minister Maulana Abul Kalam Azad. November 11 is also observed as National Education Day. Andhra Pradesh CM YS Jagan Mohan Reddy is Acting Like a Psycho, Implementing Anti-people Policies, Says Chandrababu Naidu.
Criticising Jagan Reddy, Telugu Desam Party (TDP) chief Chandrababu Naidu termed the Andhra government's move "disrespecting". He tweeted, "Dr Kalam accomplished much for the nation with his inspiring life. Jagan Reddy's government changing APJ Abdul Kalam Pratibha Puraskar to YSR Vidya Puraskar is a shocking method of self-aggrandisement at the cost of disrespecting a much-venerated man."
The BJP also lashed out at Andhra government for renaming the award. "It is not surprising that Jagan Reddy thinks his late father was a more accomplished scientist and academic than Bharat Ratna Dr APJ Abdul Kalam. After all he comes from a party, which named every award, scheme, stadium, road, airport etc, after members of the Nehru-Gandhi family," said BJP spokesperson Amit Malviya in a tweet.