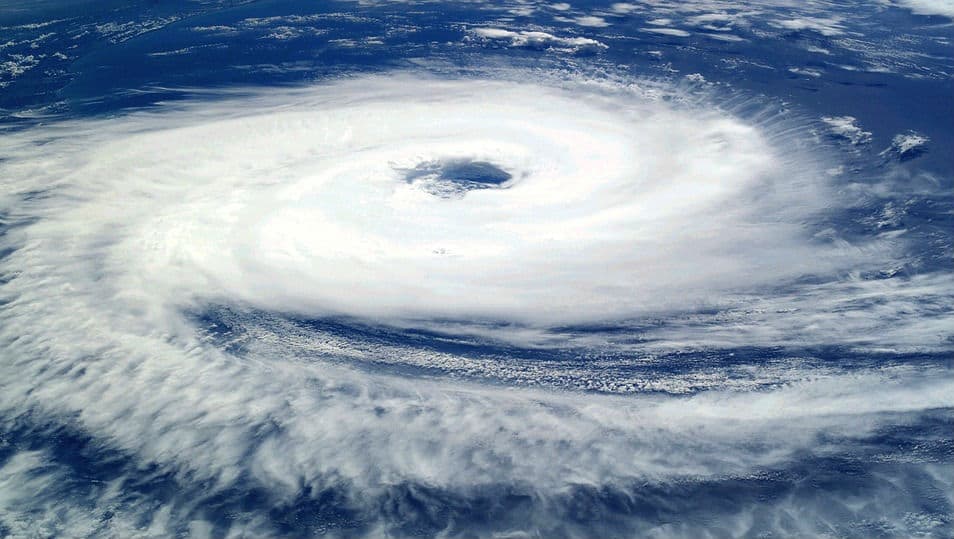 Ahmedabad, November 5: Cyclone Maha, which currently lays centered over the Arabian Sea, is likely to cross the Gujarat coast by November 7, the India Meteorological Department (IMD) said on Tuesday. According to the weather bulletin released by IMD, Cyclone Maha is very likely to maintain its intensity and move slowly northwards during next 3 hours on Tuesday. Thereafter, it is very likely to move rapidly east-northeastwards with gradual weakening. "It is very likely to cross Gujarat coast between Diu and Porbandar as a Cyclonic Storm with a maximum sustained wind speed of 70-80 kmph gusting to 90 Kmph by early hours of November 7, 2019", the IMD said in its weather forecast. Cyclone Maha Impact: Onion Prices Shoot Up in Maharashtra; State Faces 70% Shortage as New Onion Crops Damaged.
On Tuesday, cyclone Maha moved north-northwestwards with a speed of 6 kmph in 6 hours. It lays centered at about 670 km west-southwest of Porbandar in Gujarat, 720 km west-southwest of Veraval in Gujarat and 770 km west-southwest of Diu. Under the influence of the cyclone, the IMD stated that on November 6 and 7, a few places over Gujarat, Maharashtra, Daman and Diu and Dadara and Nagar Haveli are likely to receive rainfall. The fishermen have been asked to observe the total suspension of fishing operations till November 6. Cyclone Maha Update: Heavy Rainfall Likely in Parts of Maharashtra, Gujarat Over Next 48 Hours.
"Light to moderate rainfall at most places with heavy to heavy falls at a few places very likely over Saurashtra and Gujarat region ( Junagarh, Gir Somnath, Amreli, Bhavnagar, Surat, Bharuch, Anand, Ahmedabad, Botad, Porbander, Rajkot) on November 6 and isolated heavy to very heavy falls over Bhavnagar, Surat, Bharuch, Anand, Ahmedabad, Botad, Vadodara on November 7, 2019", the weather forecast agency said.