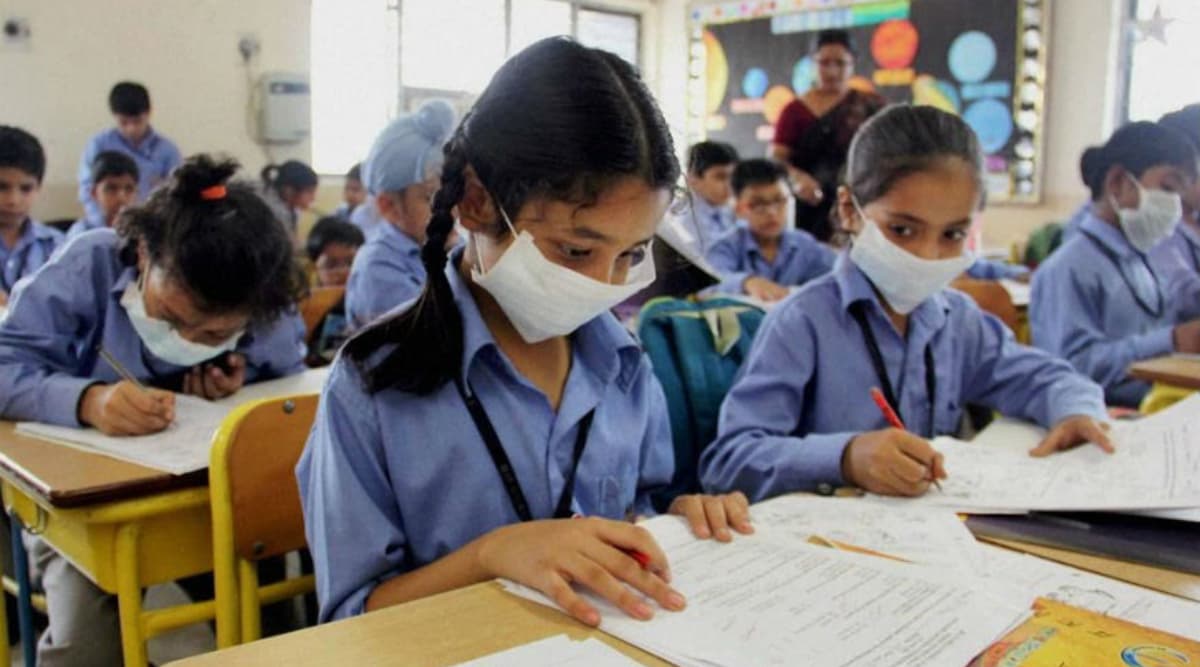 New Delhi, November 5: The schools in Delhi are set to reopen on Wednesday after being closed for five days due to hazardous air quality in the city. The Aam Aadmi Party-led Delhi government had announced the closure of schools on Friday after the air quality dipped to 'severe plus' category. Similarly, schools in the National Capital Region (NCR) towns of Noida, Ghaziabad, Gurugram, Faridabad and Baghpat are also reopening tomorrow. Delhi Air Pollution Safety Guide: Know About Types of Anti-Pollution Masks, Which Ones to Buy and Online Availability.
According to the Central Pollution Control Board (CPCB) data, Delhi recorded an average air quality index or AQI 324 at 4 pm. This was a considerable improvement from Sunday's and Monday's AQI of 494 and 407, respectively. Delhi Schools and Colleges Closed Till November 8 Due to Air Pollution? Deputy CM Manish Sisodia Calls It 'Fake News'.
While there is some improvement in air quality, still the AQI is unsafe for students. Citing the hazardous air quality, principals of schools in Delhi said that they would continue to suspend outdoor activity. Delhi Air Quality Turns Hazardous: Here's How to Survive the Choking Pollution.
Rajpal Singh, principal of RPVV, speaking to Hindustan Times said, "We will also ensure that all students wear masks and encourage others to do so." Awadhesh K Jha, principal of Sarvodaya Vidyalaya in Rohini said that they are distributing fruits rich in Vitamin C to reduce harmful effects.
Meanwhile, on Sunday, fake letters claiming schools are closed till November 8 went viral on social media. "Fake letter circulating on social media regarding school college closure till November 8. So far schools have been closed till November 5; any further decision shall be communicated through proper channels only. All are advised not to believe on such fake letters or news," Sisodia had tweeted.