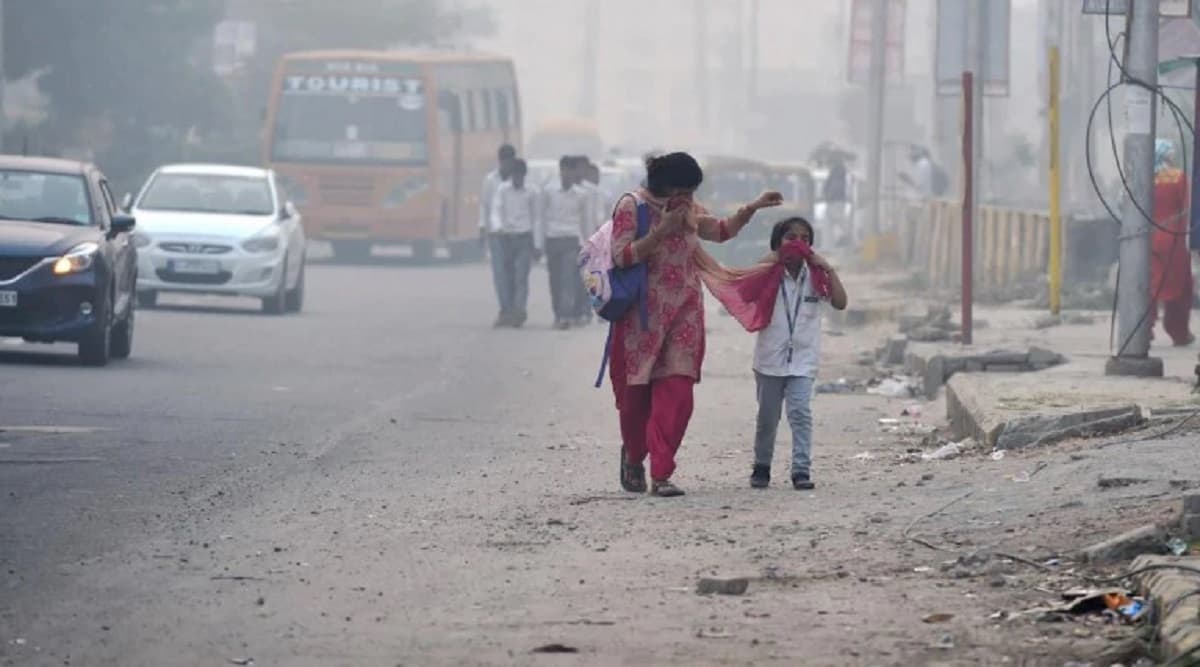 Chandigarh, November 3: The Haryana Education Department has instructed all schools to remain closed in Gurugram and Faridabad districts, which fall close to the national capital territory of Delhi, due to the critical air condition. Since the "severe" air quality index (AQI) poses a threat to the health of minor students, the administration has decided to keep the centres of learning shut on November 4 and 5. Delhi Air Crisis: Principal Secretary to PM Modi Holds 'Emergency Meeting' With Top Officials of Punjab, Haryana, NCT.
The institutes which have been asked to remain closed for the next couple of days include those run by the government, those which are government-aided, as well as those which are being privately administered.
The decision came shortly after schools in Noida, Ghaziabad and Delhi were asked to remain closed till November 5 as an emergency has been sounded in the national capital territory.
Update by ANI:
Haryana Education Department: All the private, government & government-aided schools will remain closed on November 4 and 5 in Gurugram and Faridabad districts.

— ANI (@ANI) November 3, 2019
Earlier in the day, the Principal Secretary to Prime Minister Narendra Modi held a high-level meeting with officials of Haryana, Punjab and Delhi-NCR through video-conferencing. The Centre has asked the states to clampdown on construction activities which are increasing the PM2.5 particulates in the air.
Delhi Chief Minister Arvind Kejriwal also issued a video statement earlier in the day, appealing the Union Environment Ministry to reach out to the governments of Punjab and Haryana, directing them to provide alternatives to farmers who are burning stubble to clear their fields. In his message, Kejriwal also appealed the senior citizens of the national capital to exercise utmost care and prevent stepping outside their homes unless necessitated.