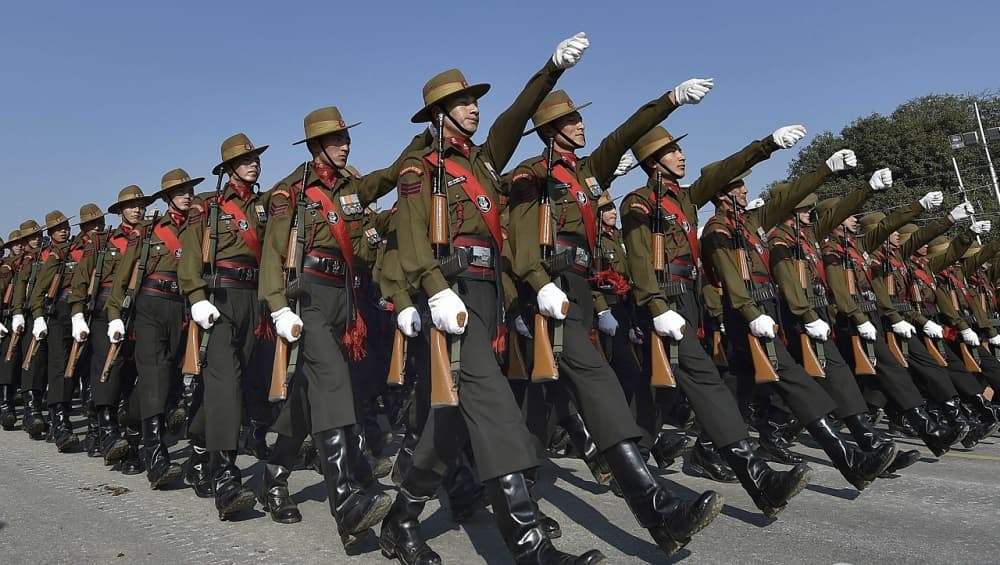 Itanagar, October 4: The Indian Army's war exercise "Him Vijay" has begun in Arunachal Pradesh at an altitude of 14,000 feet. The exercise will be conducted 100 km from the Line of Actual Control (LAC). In this exercise, the capability of newly conceived Integrated Battle Groups (IBGs) will be tested. The Indian Army has chosen a high altitude area of Arunachal for carrying out the war games to test capabilities of new assault formations in regions where the actual battle could take place. Military Infrastructure Boost Along China Border: IAF An-32 Lands at Vijaynagar Advanced Landing Ground in Arunachal Pradesh; Watch Video.
The exercise will be conducted in phase phases. According to a report published in the New Indian Express, the first phase of the exercise will be from October 7 to October 10. The last phase of the exercise will start by October 25. Three IGBs comprising 4,000 soldiers are participating in the exercise. The "Him Vijay" will include troop mobilisation, mountain assault and air assault. Special Forces will also take part in the war games.
Troops will be transferred at the location by Indian Air Force and Indian Army choppers. The exercise is taking place at a time of the visit of Chinese President Xi Jinping to India for the second informal bilateral meeting with Prime Minister Narendra Modi in Chennai. He will be visiting India between October 11 and 13.
The exercise is being conducted a month after a day-long standoff between troops of Indian and Chinese armies near the northern bank of Pangong Tso Lake in Ladakh. However, the standoff ended after talks between both sides. India and China stake claim over the more than 130 km, which extends between both India and Chinese controlled Tibet area. Last month, the Indian Army also conducted Integrated joint exercise in super high altitude area in Eastern Ladakh along the China border.
The Integrated Battle Groups to enhance its combat capabilities. These new formations are aimed to transfer troops to battle locations swiftly. According to reports, the IBGs will bring together all fighting capabilities like infantry, artillery, air defence under one command at the Corp level formations of the Army.