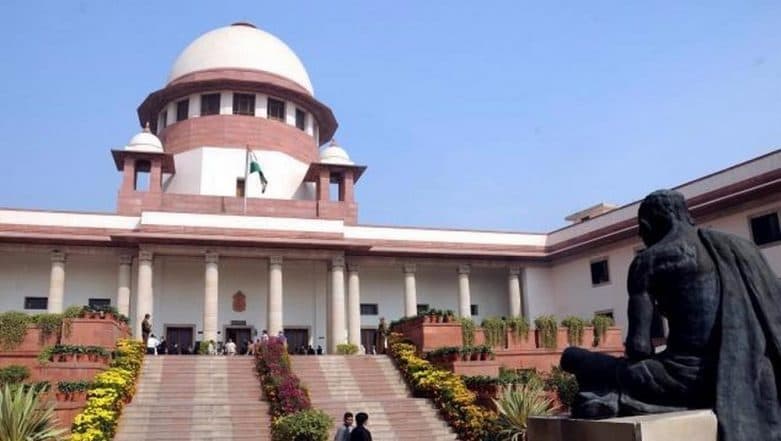 New Delhi, April 30: The Supreme Court on Tuesday asked Attorney General KK Venugopal to submit the government's reply on review petitions in the Rafale case by May 4. The Chief Justice Ranjan Gogoi-led bench has posted the matter for hearing on May 6. The apex court's direction comes a day after the Centre sought four more weeks to submit their reply.
The review petitions were moved by lawyer Prashant Bhushan, along former Union Ministers Arun Shourie and Yashwant Sinha, against the December 14 verdict of the Supreme Court which ruled out a probe into the Rafale deal. Rafale Case: Centre Seeks Time to File Fresh Affidavit, Asks Supreme Court to Defer Hearing; CJI-Led Bench Agrees
Update by ANI:
SC issues a formal notice to Centre on review petitions filed against the December 14 judgement on Rafale deal. Attorney General KK Venugopal sought four weeks time to file reply on the review. Court asked Centre to file reply by May 4 & posts the matter for hearing on May 6. pic.twitter.com/J6XBkn6eCq

— ANI (@ANI) April 30, 2019
Though the petitions were admitted by top court in January, the government was not in favour of issuing a reply after alleging that the pleas were based on "stolen documents".
Their preliminary objections were set aside by the court's April 9 order, which said the petitions will be considered in larger public interest.
Although the hearing was scheduled to begin today, it was postponed after the Attorney General reached out to the CJI-led bench and sought more time to file the affidavit detailing the government's response.
Despite the AG seeking a four-week time, the Supreme Court decided to issue a formal notice, asking the Centre to submit its affidavit by May 4.