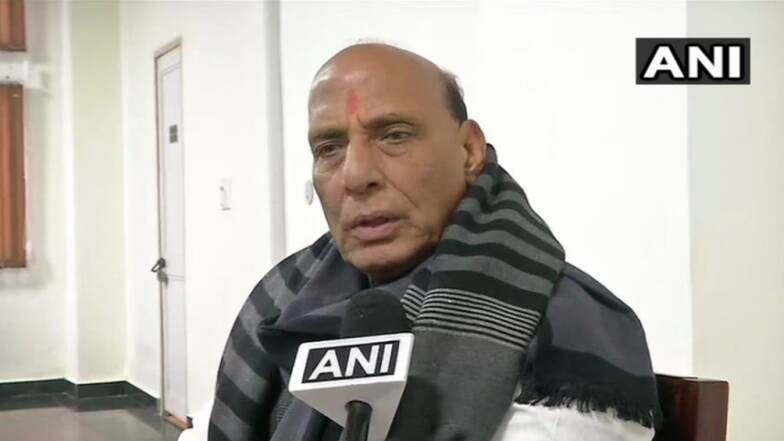 New Delhi, September 12: Bioterrorism is a real threat in today's time and the armed forces medical services should be at the forefront of combating the menace, Defence Minister Rajnath Singh said on Thursday. Typhoon Lingling Causes Delay in Home Minister Rajnath Singh's Return From South Korea, as Seoul Airport Remains Shut for Several Hours.
Speaking at the Shanghai Cooperation Organisation's First Military Medicine Conference, Singh said bioterrorism breaks out as a "contagious plague".
Defence Min Rajnath Singh at Military Medicine Conference,Delhi:Want to underline the importance of building capabilities to deal with the menace of Bio-terrorism.Bio-terror is a real threat today.Armed forces&its medical services need to be at the forefront to combat this menace pic.twitter.com/zaLevEz6gy

— ANI (@ANI) September 12, 2019
"The armed forces and its medical services have to be at the forefront of combating this menace," Singh said.