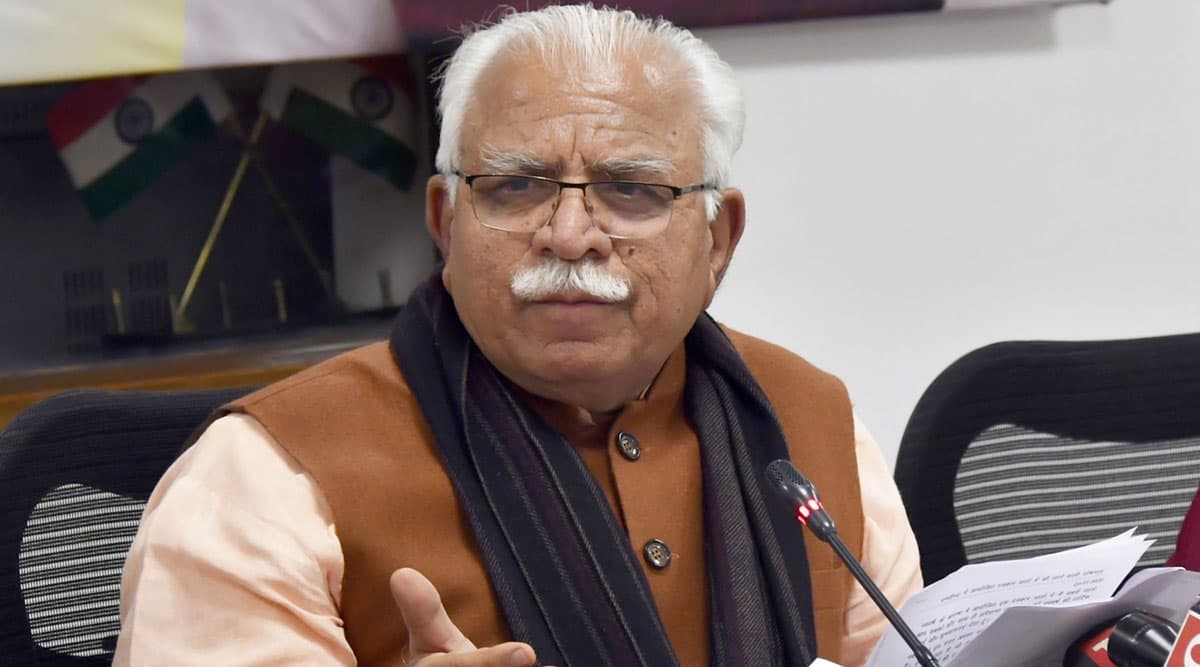 Chandigarh, January 10: Haryana Chief Minister Manohar Lal Khattar, in a speech at a function, said that some people have tried to defame the Khap Panchayats on the issue of same caste or 'sagotra (intra-clan) marriage' and claimed that even "science does not approve of same-caste marriage." The chief minister also added in his speech that Haryana has followed the tradition of not allowing sagotra vivah. He also said that it is a tradition in Haryana to not allow boys and girls from the same village to get married. Khap Panchayats' Interference to Stop Two Adults From Marrying is 'Absolutely Illegal', Says Supreme Court.
Khattar acknowledged in his speech that not allowing boys and girls from same village or gotra to get married does "clashes" with rights mentioned in the constitution but claimed that even "science has rejected the idea of same gotra or caste marriage." Same Gotra Marriage to be Banned, Says Khap Mahapanchayat; Demands Amendment in Hindu Marriage Act.
Watch Video Clip of His Speech Below
#WATCH ML Khattar,Haryana CM:Aaj hamare yahan Khap panchayat ko badnaam kiya gaya,lekin khaap ka ek sootr jo mujhe dhyaan mein aaya,unho ne kaha ki ek gaon ke andar...jo kehte hain sagotra vivah nahi hona chahiye,scientifically bhi prove ho gaya ki sagotra vivah nahi hona chahiye pic.twitter.com/LdputKmEeI

— ANI (@ANI) January 10, 2020
To underline his argument, Khattar also mentioned how women and men in Gujarat add "Ben" (sister) and "Bhai" (brother) as a suffix to their names. The Haryana Chief Minister also said that in Haryana "children are given the education from young age that boys and girls from the same village are brothers and sisters" and therefore marriages from the same village should not be allowed.
What is Sagotra Marriage?
Marriage between boys and girls from the same village or gotra is not allowed in Haryana villages by the Khap Panchayat. The issue has time and again taken centre stage while discussion on social issues in Haryana. In March 2018, sending out a stern message to Khap Panchayats, the Supreme Court had ruled that an assembly intended to scuttle the marriage of two consenting adults will be deemed illegal.
The ruling was pronounced while hearing the matter related to khap panchayats in connection with cases pertaining to honour killings. A three-judge bench of the Supreme Court headed by then Chief Justice Dipak Misra, and comprising Justices AM Khanwilkar and DY Chandrachud stated that punitive measures to deal with such an unlawful assembly would be in force until legislation is implemented.