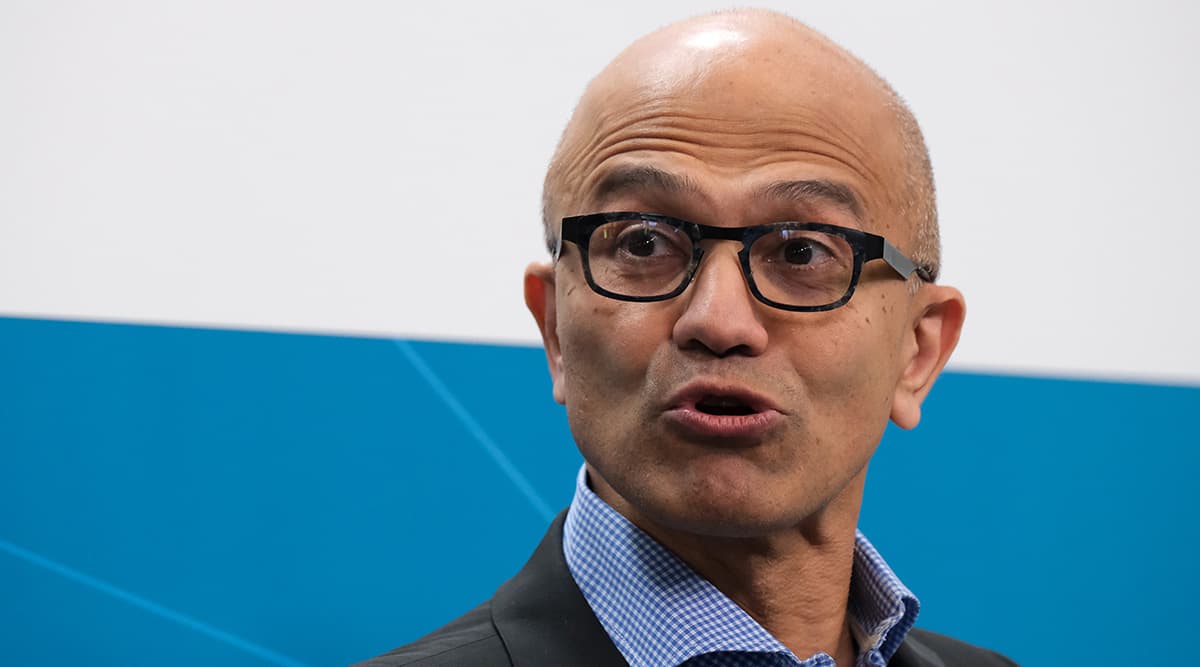 Silicon Valley, January 15: Satya Nadella, Microsoft CEO, issued a detailed statement on his views on the Citizenship Amendment Act (CAA) expressed in a conversation, which he had with US news website Buzzfeed's editor. The statement begins with Nadella saying that while he was growing up in Hyderabad, they celebrated Eid, Christmas and Diwali, and all the three festivals were big. "I think what is happening is sad, primarily as sort of someone who grew up there," he said as quoted by the Buzzfeed editor.
His comments on CAA had gone viral on Monday, as he stressed on being "sad" over what was currently happening in India. Without condemning the Act, the top tech wizard stressed on valuing talented immigrants. He had expressed his desire and hope to see a Bangladeshi immigrant becoming the CEO of Infosys. Satya Nadella Issues Statement on CAA, Microsoft CEO Says, 'My Hope is For an India Where An Immigrant Can Aspire to Lead an MNC Benefitting Society at Large'.
This is the verbatim of what Satya Nadella said to the editor of BuzzFeed, as published by Economic Times India:
"To me, in fact, I obviously grew up in India and I'm very proud of where I get my heritage, culturally in that place, and I grew up in a city, Hyderabad. I always felt it was a great place to grow up. We celebrated Eid, we celebrated Christmas, Diwali — all three festivals that are big for us. I think what is happening is sad, primarily as sort of someone who grew up there. I feel, and in fact quite frankly, now being informed shaped by the two amazing American things that I've observed which is both, it's technology reaching me where I was growing up and its immigration policy and even a story like mine being possible in a country like this.
I think it's just bad… if anything I would love to see a Bangladeshi immigrant who comes to India and creates the next unicorn in India, or becomes the CEO of Infosys, that should be the aspiration, if I had to sort of mirror what happened to me in the US, I hope that's what happens in India.
I'm not saying that any country doesn't and should not care about its own national security, borders do exist and they're real and people will think about it, I mean after all immigration is an issue in this country, it's an issue in Europe and it's an issue in India, but the approach that one takes to deal with what is immigration, who are immigrants and minority groups, that sensibility.
That's where I hope these liberal values that we've kind of come to… It's capitalism, quite frankly, has only thrived because of market forces and liberal values, both acting and I hope India figures it out, the good news at least as I see it is it's a messy democracy and people are debating it, it's not something that is hidden, it's something that is being debated actively but I'm definitely clear on what we stand for and what I stand for."
His comments were not welcomed by BJP and party MP Meenakshi Lekhi. Calling it a "perfect example" of "How literate need to be educated", Lekhi tweeted: "Precise reason for CAA to grant opportunities to persecuted minorities from Bangladesh, Pakistan and Afghanistan."
There have been several protests across the nation against CAA. The Centre announced that the CAA came into effect from January 10, 2020, and was passed by Parliament on December 11.