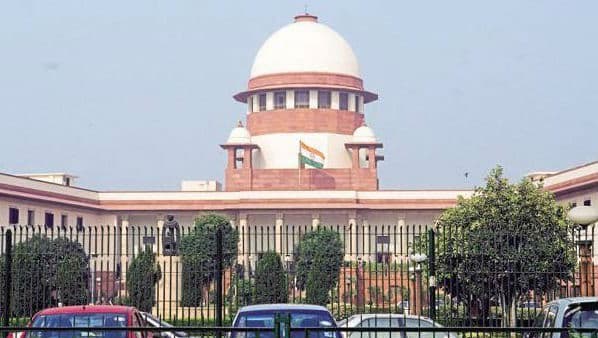 New Delhi, September 2: The Supreme Court on Monday ordered an investigation into the sexual harassment allegations levelled by a law student against Bharatiya Janata Party (BJP) leader and former minister Swami Chinmayanand. The top court directed the Uttar Pradesh government to constitute a Special Investigation Team (SIT) into the apprehension and allegation made by the student. UP Girl, Who Accused BJP Leader Swami Chinmayanand of Harassing Students in His College, Missing.
The law student from SS Law College in Shajahanpur had gone missing from her college hostel, days after she accused former Union Minister of harassment and "destroying the lives of several girls". A case of kidnapping and criminal intimidation was registered against Chinmayanand. On August 30, the girl was located in Rajasthan along with her friend.
Earlier, the top court had also the Delhi Police to bring the victim's family from Shahjahanpur to Delhi amid tight security. The girl on August 23, had posted a video on the social media alleging that Swami Chinmayanand, who is the director of her college, was threatening to eliminate her and her family because she has evidence that could land him in trouble. Shahjahanpur Law Student, Who Went Missing After Accusing BJP Leader Swami Chinmayanand of Harassing Women, Found in Rajasthan: UP Police.
The student had sought the help of Prime Minister Narendra Modi and UP Chief Minister Yogi Adityanath in the video. Last year, the Yogi Adityanath government had decided to withdraw the rape and abduction case lodged against Swami Chinmayanand. He was booked in November 2011 for allegedly raping a girl who spent several years at his ashram.