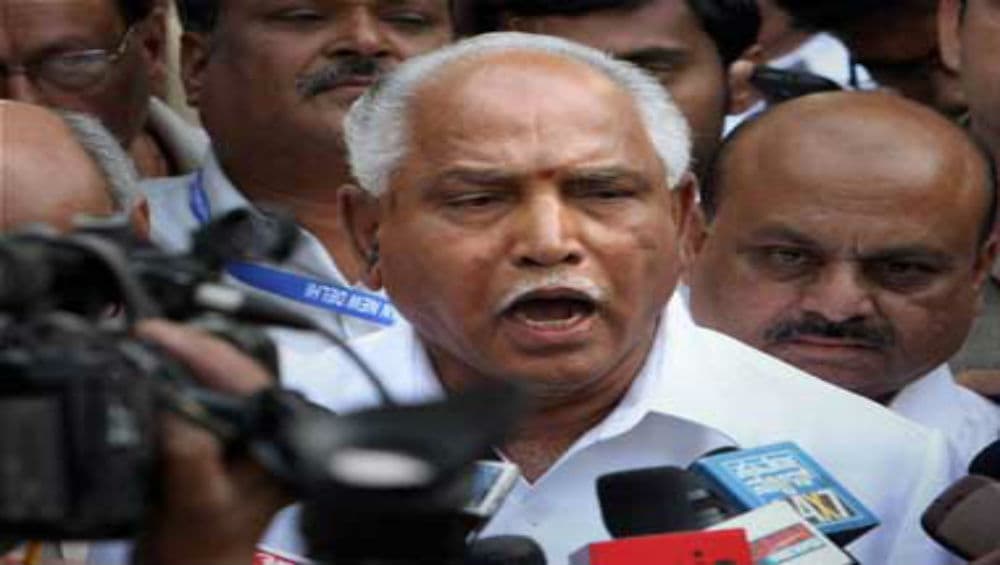 Hubli, November 2: A audio clip has been going viral allegedly showing Karnataka Chief Minister BS Yediyurappa admitting to carrying out Operation Kamala on the instructions of Bharatiya Janata Party's top leadership. BJP President Amit Shah "supervised and made all arrangements" for MLAs who carried out rebellion which led to the collapse of Congress-JDS earlier this year, Yediyurappa can be heard saying in a leaked video clip.  Bypolls in 15 Karnataka Seats to Decide Fate of BS Yediyurappa-Led Nascent BJP Government.
In the clip, which was reportedly shot during the BJP meeting in Hubli, one cannot see Karnataka Chief Minister. The voice, allegedly of Yediyurappa, can be heard asking party leaders to behave better with 17 disqualified MLAs of Congress and JDS who resigned from the assembly, collapsing HD Kumaraswamy government.
Karnataka Youth Congress Incharge Srivatsa Tweet:
Yediyurappa caught yet again!

In Hubli, Yeddy accepts Operation Kamala on 17 MLAs, says Shah was involved fully in the plan & arranging MLAs stay in Mumbai

He also says on Nov 4th, he is 99% sure of SC verdict going in their favor😲

Request SC to take cognisance of this tape pic.twitter.com/ZOkz7KzvSI

— Srivatsa (@srivatsayb) November 1, 2019
When asked about the clip, Yediyurappa did not challenge the authenticity and said that he was speaking to saffron party workers "in the interest of the party", NDTV reported. Yediyurappa also said that BJP chief and Union Home Minister, Amit Shah knew about the plans of rebel MLAs, who were camped in Mumbai.
"Don't you know that Yediyurappa took the decision for 17 MLAs? The national president was aware of this and supervised it. They (rebel MLAs) were kept in Mumbai for two-three months and were not able to go to their constituencies or even see their wives or children. You know that they were there. Whether we win or lose, it is a different issue. We gave it a shot."
"They helped us become the ruling party. They gave their resignation as MLAs, went to the Supreme Court. Knowing all this - we should stand by them, come what may. But none of you has said this. I did not expect this from you. I am sorry. I didn't need to become CM (Chief Minister). I have been CM three or four times. I have seen this. I now feel I have committed a crime by becoming CM after making them have faith in me," Yediyurappa said.
After the collapse of Congress-JDS government, then speaker KR Ramesh had disqualified rebel MLAs, ruling that those disqualified discontinue being  member of state assembly till the expiry of current assembly ( in 2023), which they challenged in the Supreme Court.