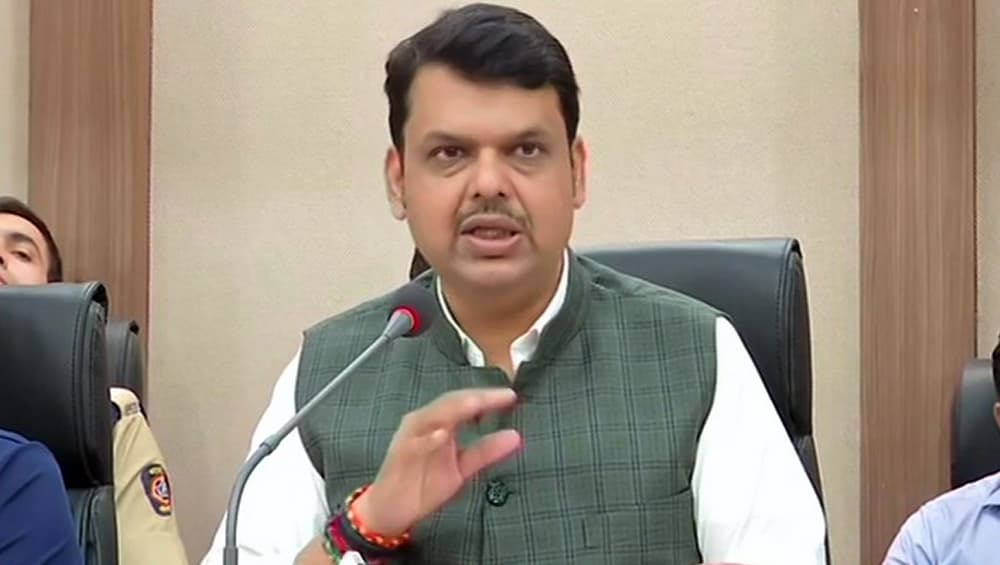 Nagpur, November 5: Maharashtra Chief Minister Devendra Fadnavis reached the headquarters of Rashtriya Swayamsevak Sangh (RSS) - the parental organisation of the Bharatiya Janata Party (BJP) - as the row with Shiv Sena over government formation has turned murkier. Fadnavis held discussions with RSS chief Mohan Bhagwat over the power-sharing tussle between the two saffron allies. 'Nitin Gadkari Can Resolve The Impasse in 2 Hours', Says Sena Leader.
During the meeting, Fadnavis' mentor and Union Minister Nitin Gadkari was also presence. The latter, who has deep organisational roots in the RSS, is being speculated to emerge as the troubleshooter to save the BJP-Sena alliance.
Earlier in the day, Shiv Sena leader Kishore Tiwari wrote a letter to Bhagwat, urging the RSS head to deploy Gadkari for the negotiations between the two parties. "Nitin Gadkari will be able to resolve the situation within two hours," Tiwari said.
Update by ANI:
Nagpur: Maharashtra Chief Minister Devendra Fadnavis leaves RSS Headquarters after a meeting with RSS Chief Mohan Bhagwat. pic.twitter.com/9vlT5QeQUk

— ANI (@ANI) November 5, 2019
The BJP and Sena, which contested the assembly elections under a pre-poll alliance, won 105 and 57 seats, respectively. The tally of both the parties dipped vis-a-vis their performance in 2014. The Opposition, on the other hand, marginally improved their score despite massive defections from their ranks ahead of the polls.
The BJP, which was confident of single-handedly crossing the majority mark, fall shortly nearly 40 seats to reach the majority status. This allowed ally Sena to push ahead with its demand of rotational chief ministership. The party has even threatened to break ties with the NDA and form a coalition with the Congress and the NCP. "The politics of Maharashtra has changed. The next CM will be from Shiv Sena," senior party leader Sanjay Raut said earlier today.