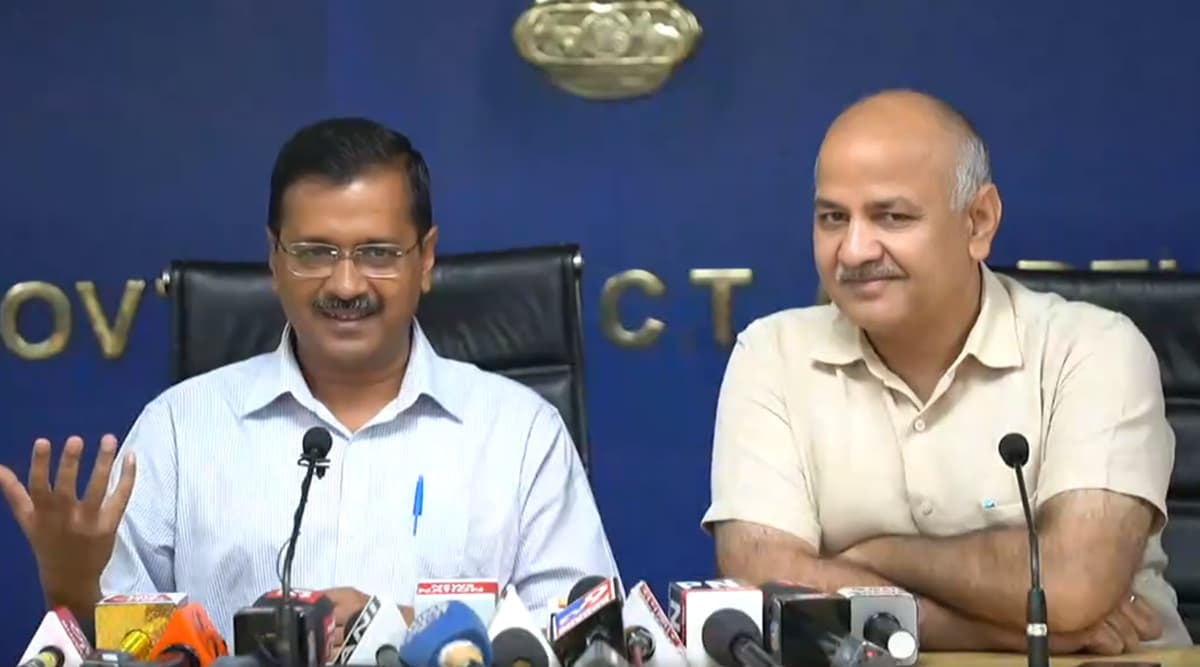 Delhi, October 21: Delhi chief minister Arvind Kejriwal on Monday, October 21, announced that the Delhi government will hold a three-day celebrations in Delhi's Connaught Place for Diwali. Kejriwal, speaking at a press conference, said that the Connaught Place will hold a "laser-show" and other cultural  events from October 26-29 this year as part of the Diwali celebrations and appealed to all the Delhiites to grace the event. The Delhi chief minister informed that the Diwali celebrations at Connaught Place will be sans firecrackers and instead will be a "Laser-Diwali" which will prevent the pollution caused by fire-crackers. Delhi CM Arvind Kejriwal Launches 'AK App', Recounts Achievements of AAP in Video Promoting Party & App on Twitter.
Delhi Chief Minister Arvind Kejriwal congratulated the people of Delhi ahead of Diwali and announced the Delhi government's plan for celebrating "pollution-less" Diwali this year. Kejriwal said that all the people of Delhi are welcome for the laser-show and said that the laser-show will have a cycle of one hour. The timing is 6-10 PM from October 26-29. Arvind Kejriwal Attends Ramleela With Wife Sunita in Delhi's Jhilmil Colony, Says 'People Must Take Their Kids to Watch Ramleela As It's Our Tradition'.
When asked about whether the laser-show will require pass, Kejriwal added that all the people of Delhi are welcome and that no pass is required for the show. Kejriwal added that "Delhi is one big family" and urged everyone to come together and celebrate the festival. Kejriwal added that this is done on an experimental basis in Delhi this year at the Connaught Place and said that it will be done at more places from next year.
Lieutenant Governor of Delhi, Anil Baijal will inaugurate the event and Delhi chief minister Arvind Kejriwal will be present in the programme for one day, on October 26. Kejriwal urged everyone to come together to celebrate Diwali and not burst "fire-crackers". The Delhi chief minister also added that the "pollution-masks" will be delivered soon after Diwali.