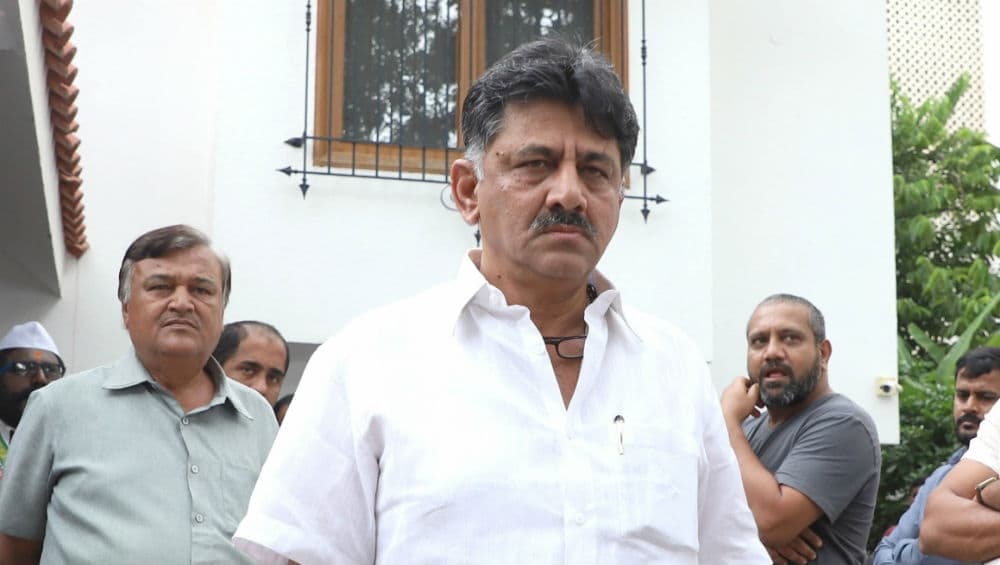 New Delhi, October 23: The Delhi High Court on Wednesday granted bail to Karnataka Congress leader DK Shivakumar. Shivakumar is required to pay Rs 25 lakh as a bail bond and two sureties. In addition to this, the court has also asked the Karnataka MLA not to leave the country. On September 3, the Enforcement Directorate (ED) arrested Shivakumar under money laundering case. Since then he is lodged in Tihar jail. Shivakumar's judicial custody was extended till October 25. Earlier in the day, Congress interim President Sonia Gandhi also met Shivakumar in the Tihar Jail.  DK Shivakumar, Congress Troubleshooter, Arrested by ED in Money Laundering Case.
The Karnataka MLA was accused of being involved in 'hawala' transactions in violation of the Prevention of Money Laundering Act (PMLA), 2002. Shivakumar was on the radar of the Income Tax Department and the ED since demonetisation in 2016. BJP Jealous of My Son's Growth, Alleges DK Shivakumar's Mother.
In August 2017 also, raids were conducted at the Congress leader's flat in Delhi and recovered unaccounted cash worth Rs 8.59 crore. The case was registered against him and his four other associates under Sections 277 and 278 of the Income Tax Act, 1961 and Sections 120(B), 193 and 199 of the Indian Penal Code (IPC). Based on the I-T Department chargesheet, the ED registered a money laundering case against Shivakumar.