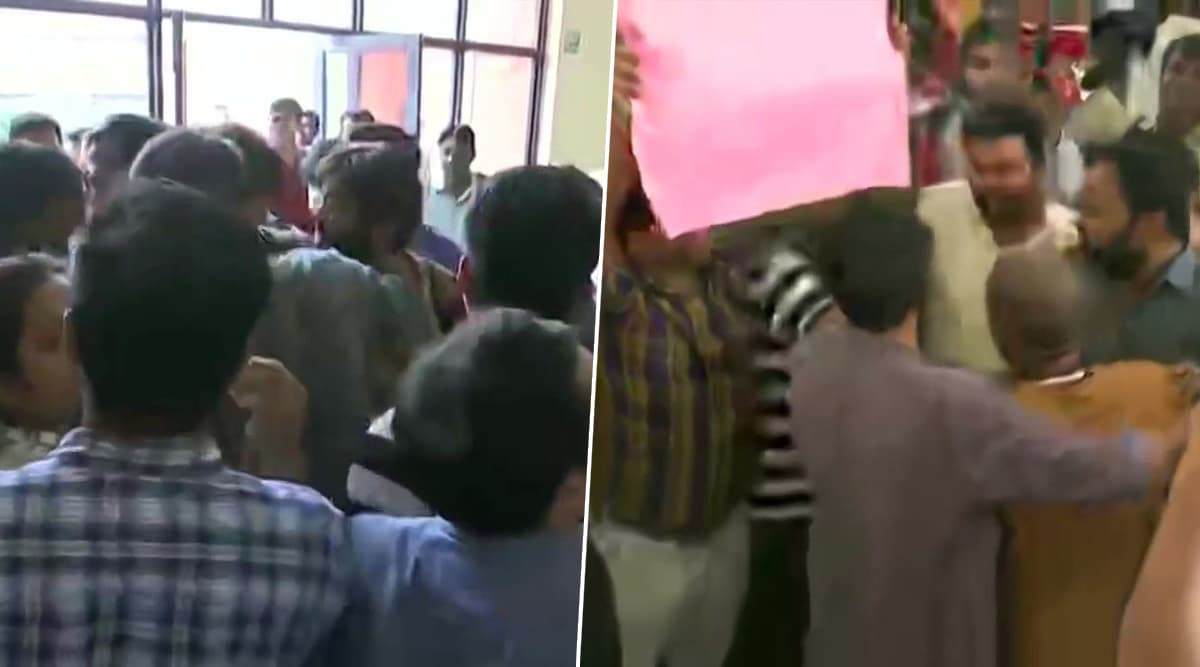 New Delhi, October 3: Tension prevailed in the campus of Jawaharlal Nehru University (JNU) on Thursday ahead of a lecture on Article 370 by Union Minister of State in the Prime Minister's Office Jitendra Singh. Students of Left-backed All India Students Association and RSS-affiliated Akhil Bharatiya Vidyarthi Parishad (ABVP) clashed ahead of Jitendra Singh's lecture on "Abrogation of Article 370: Peace, Stability and Development in Jammu, Kashmir & Ladakh".
Protesting against Singh's address, AISA students allegedly raised slogans against the Modi government for its August 5 decision to scrap special status of Jammu and Kashmir granted under Article 370. Soon after the AISA students gathered outside the Convention Centre where the lecture was scheduled to happen, several student supporters of ABVP reached there and staged counter-protest, leading to scuffles between rival groups. Ladakh BJP MP Jamyang Tsering Namgyal's Wife Sonam Wangmo Says Kanhaiya Kumar Was Wrongly Framed.
The Modi government on August 5 withdrew Jammu and Kashmir's special status under Article 370 and Article 35A. It also split the state into two union territories - Jammu and Kashmir with a legislative assembly and Ladakh without one. Since then, many parts of Jammu and Kashmir have been under security lockdown and communication blackout. Internet services haven't been restored. Several Kashmiri leaders are under house arrest. Jammu And Kashmir Under Siege: Security Lockdown, Communication Blackout And UT Status Leave Kashmiris With No Autonomy.
The JNU embroiled in a huge political controversy in 2016 when "anti-national" slogans were allegedly raised at the campus during a programme called to protest against the death sentence handed out to Afzal Guru, a convict in the 2002 Parliament attack. Following the incident, the Delhi Police Crime Branch charged 10 JNU students, including Kanhaiya Kumar, Umar Khalid, Anirban Bhattacharya and seven Kashmiris, with sedition.