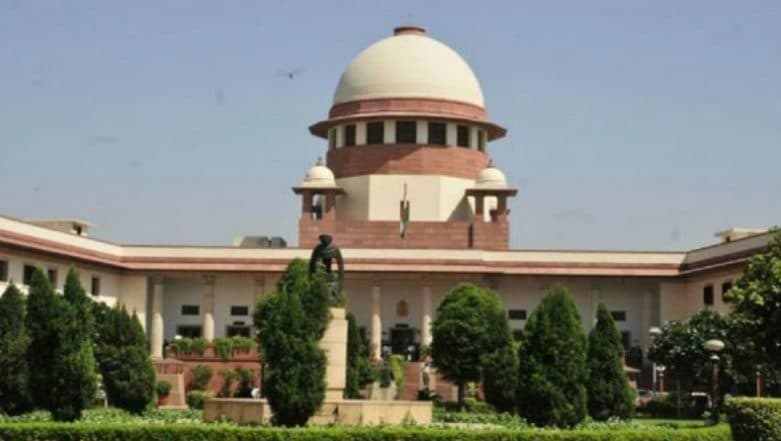 New Delhi, May 15: The Supreme Court on Wednesday pulled up the West Bengal government over the delay in the release of BJP Yuva Morcha leader Priyanka Sharma, who was arrested for a meme on West Bengal Chief Minister Mamata Banerjee. The matter was brought to the apex court's notice by Priyanka Sharma's counsel Neeraj Kishan Kaul who said she was not immediately released despite the top court's order.
The West Bengal government then informed the Supreme Court that Sharma was released at 9:40 am on Wednesday. Slamming the state government for delaying her release, Justice Indira Banerjee said: "Had she not been released, we would issue contempt." Kaul also submitted that Sharma was compelled to sign an apology letter which was drafted by the state police.
A vacation bench comprising Justices Indira Banerjee and Sanjiv Khanna on Tuesday granted bail to Sharma, observing that freedom of speech ends when it infringes upon others' rights. They also asked her to tender an apology. "The detenee shall, however, at the time of release, tender an apology in writing for putting up/sharing the pictures on her Facebook account," said the top court.
Initially, the Supreme Court had ordered Sharma to be released on bail on the subject that she should tender an apology. Sharma's counsel contested this condition and said that an apology would have a chilling effect on freedom of speech. Later, the court modified the order stating immediate release of Sharma, and upon her release, she should tender an apology.
Sharma a BJP Yuva Morcha leader, allegedly shared on Facebook a photo in which Banerjee's face was photoshopped on to actor Priyanka Chopra's picture from the MET Gala event in New York. She was arrested last week on May 10 and sent to two weeks' judicial custody.