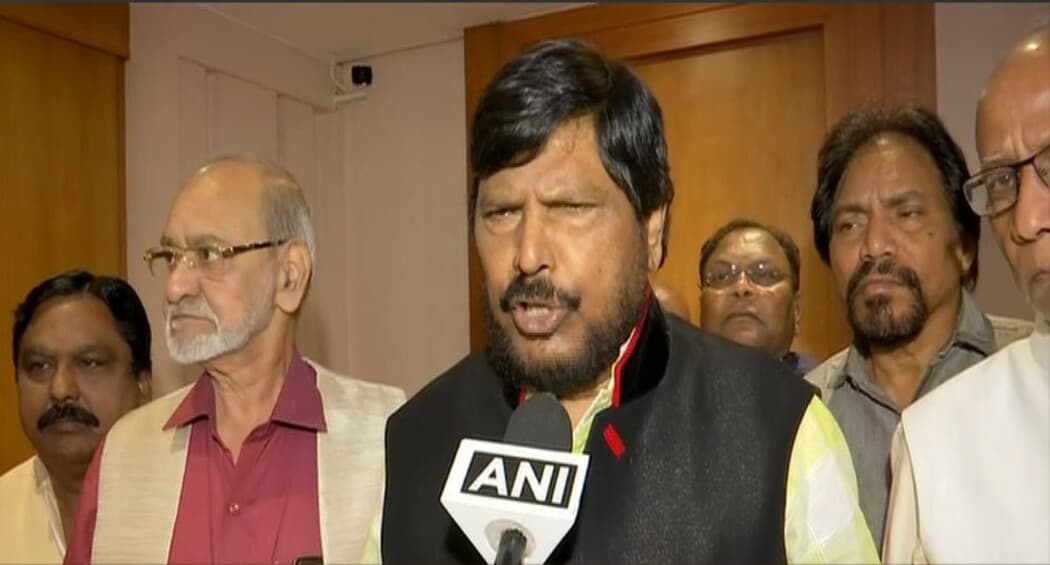 Mumbai, September 24: Raising the issue of bifurcating the state of Uttar Pradesh and Maharashtra, Union Minister Ramdas Athawale said that he and his party will propose the division of Uttar Pradesh and Maharashtra in the NDA meeting. Athawale is the Minister of State (MoS) for Social Justice and Empowerment in the Narendra Modi government. His party, the Republican Party of India- RPI (Athawale), is an associate of the Bharatiya Janata Party and member of the BJP led NDA government in Centre. Athawale is also the president of the Republican Party of India (Athawale). Ramdas Athawale Targets Rahul Gandhi, Says 'Former Congress President Cannot Manage His Party, How Would He Govern the Country'.
He said that his party will put forward the demand to bifurcate Uttar Pradesh (UP) and Maharashtra, the two states with largest numbers of Lok Sabha seats. The RPI leader added that there is "need to carve out Purvanchal (Eastern UP) from Uttar Pradesh and Vidarbha from Maharashtra. He said that they will write about it to the Prime Minister as well.
Read the Tweet Below
Union Minister Ramdas Athawale: Our party will put forward the demand for bifurcation of Uttar Pradesh & Maharashtra at National Democratic Alliance (NDA) meeting. There is a need to carve out Purvanchal from UP & Vidarbha from Maharashtra. We'll write about this to Prime Minister. pic.twitter.com/KsM5HDZHNy

— ANI (@ANI) September 24, 2019
The demand for separate Vidharbha has been one of the oldest and most vocal demands raised in Maharashtra, ever since Vidharbha was merged with the state of Maharashtra in 1960. Maharashtra chief minister Devendra Fadnavis, who hails from Nagpur, has also time and again reiterated the ruling BJP's "ideological commitment" to the creation of a separate Vidharbha. Ramdas Athawale Demands BJP-Shiv Sena to Allot 10 Seats to RPI For Contesting in Maharashtra Assembly Elections 2019.
It was one of the poll promises of the BJP before the 2014 assembly elections. The state of Maharashtra will go to polls on October 21 and the result for all the 288 seats will be announced on October 24. As far as UP is concerned, Purvanchal is home to districts like Gorakhpur, Varanasi, Azamgarh and other important administrative divisions. The demand to separate Purvanchal with Varanasi as the proposed capital has also been raised in the past. Both Maharashtra and UP has BJP governments, apart from the BJP led NDA at Centre.