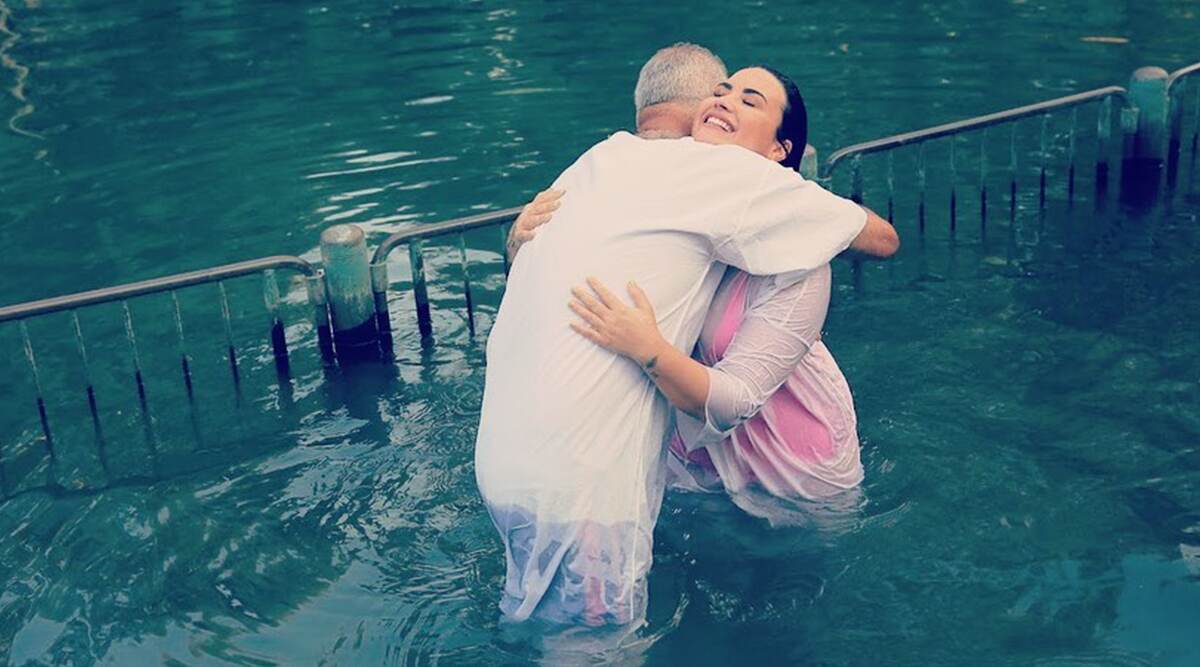 Demi Lovato's trip to Israel turned quite memorable. On October 3, the singer posted a series of images on her Instagram, letting her followers know she got baptised in the Jordan River of Israel. The event meant a lot to her as she shared the experience of getting baptised in the same place as Jesus. The American singer was raised a Christian and has Jewish ancestors and she says this "renewed her soul". The Disney actor and singer says the trip made her feel a connection with God that she's never felt before. Gigi and Tyler 2.0? Demi Lovato Has a 'Nice Little Booty' Says the Bachelorette's Mike Johnson.
Demi Lovato went to Israel recently and shared some positivity with her followers with four pictures on the trip and a lengthy caption. Her caption clearly shows how happy she was to be baptised in the same place as Jesus. The trip meant a lot to her and she also added a few more images from the trip to take her followers along. Demi Lovato Appreciated for Her Raw Beauty As She Shares an Unedited Bikini Photo.
Demi Lovato's Post on Instagram with Her Heart-Touching Caption
The picture has over three million likes but Demi has turned off the comments on this. She has been known for getting into trouble with the internet over tiny things so it may have been the wise choice to keep the commenting option switched off and keep the negativity away.