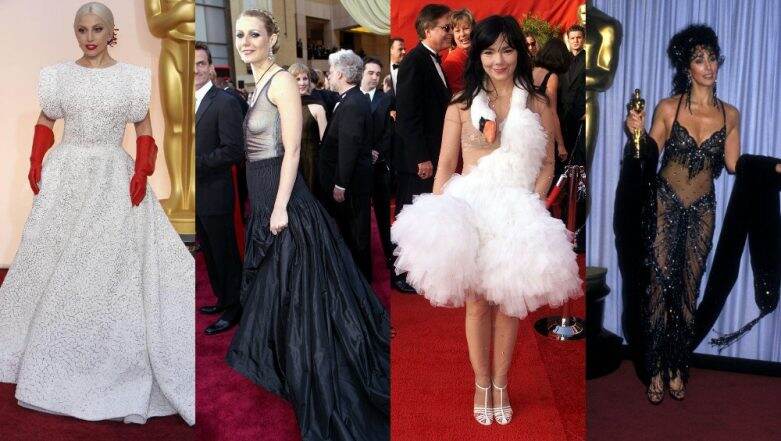 The Academy Awards 2019 is all set to take place on February 24. Already eyes and speculations are on the prospective winners of this year's trophies. While there have been some controversies involved in this year's Oscar 2019, it can't be compared to the red carpet fails that have happened in the past and might happen in the upcoming show too! Well, in the past, there were a few celebrities who really stood tall at the red carpet looking quite bad because of their gowns.
Celebrities like Lady Gaga, Gwyneth Paltrow, Cher, Celine Dion, Demi Moore and more had a few fashion-fails on the red carpet as it didn't live up to the taste of critics. Over the years they might have improved for the best but when it comes to reliving those horrific red carpet appearances, we can't help but go back to these. Check it out below.
Lady Gaga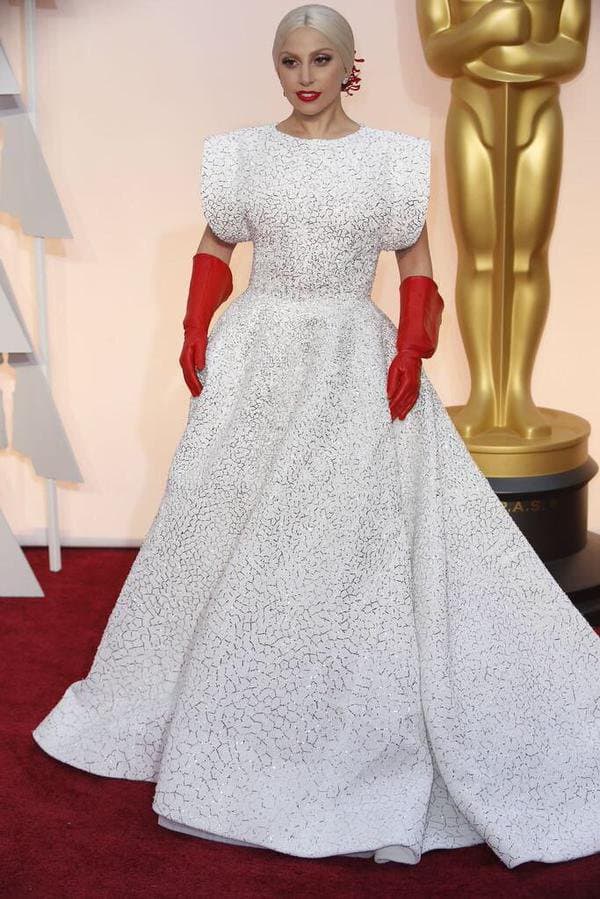 As it is the white gown was a little too overwhelming, add the funky red gloves and you've got yourself a really funny meme.
Cher
Cher's outfit was nothing short of a disaster. The belly dancer costume definitely didn't strike a chord with us and a lot of other fashion critics.
Celine Dion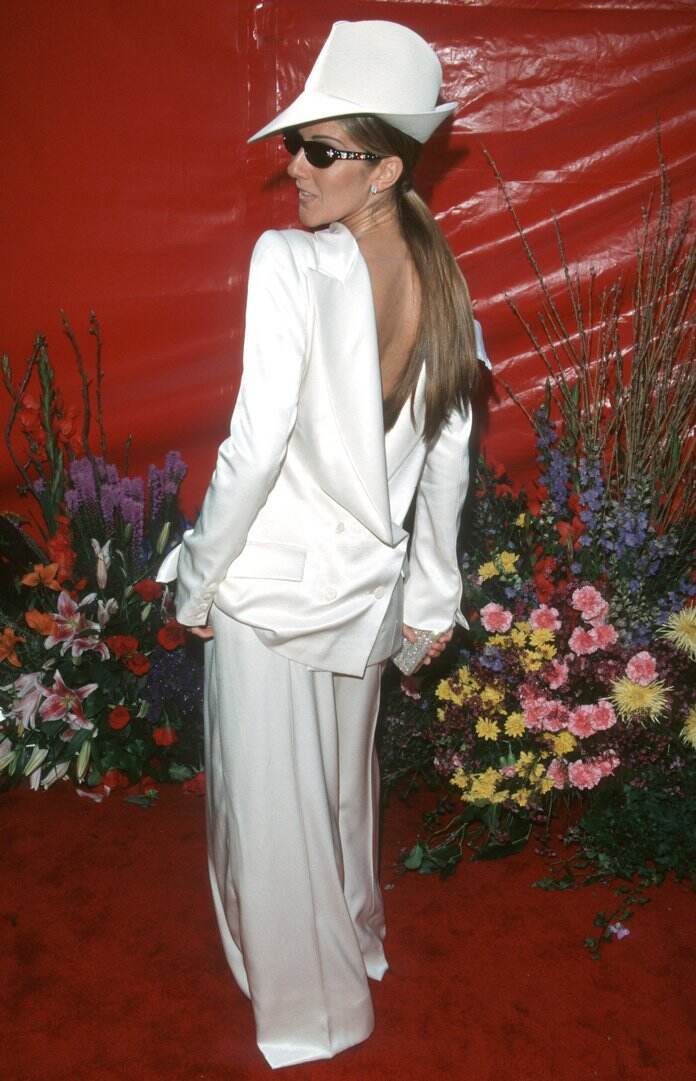 The My Heart Will Go On singer chose to wear a backwards tuxedo jacket and that experiment failed miserably. Not to forget the badly fit pants which looked more like a satin nightgown.
Gwyneth Paltrow
Do we even bother mentioning what went wrong here? The horrible gauzy tank with no bra underneath was a distasteful choice. Not to mention the hideous taffeta skirt, which frankly, just amped up the horrible look.
Bjork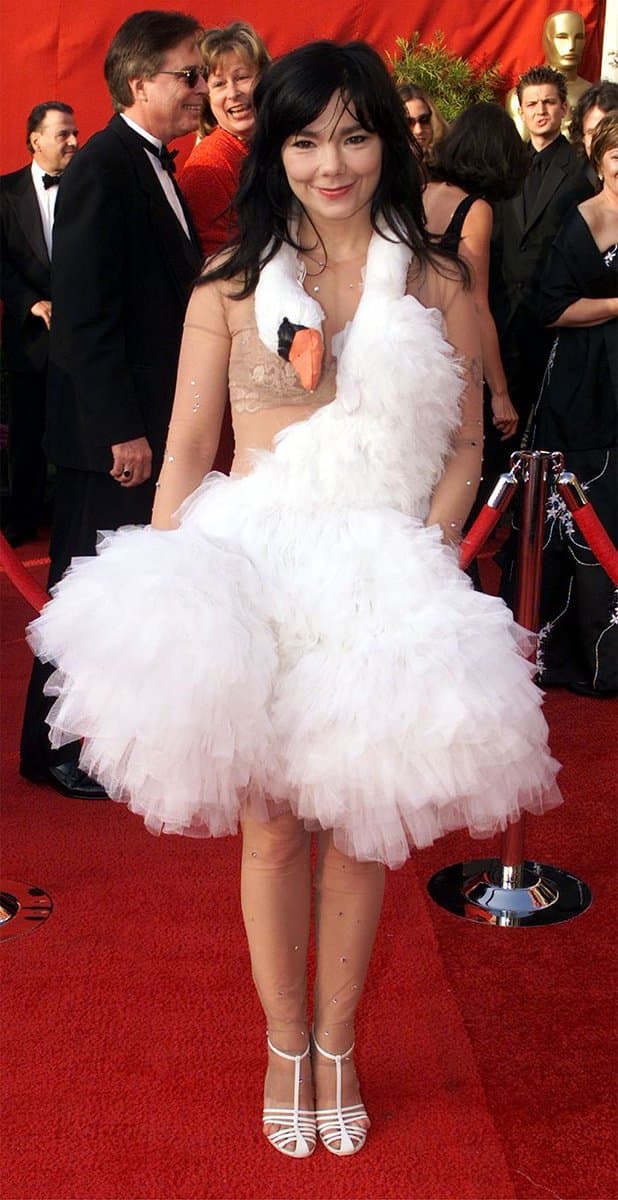 Designed by Macedonian designer Marjan Pejoski, this swan dress on the Icelandic artist was worn back in 2001 but is still considered to be the worst of all time.
St. Vincent
She took a risky ensemble for her red carpet look and failed miserably. Be it the fluffy sleeve or the horribly cut attempt at an LBD, everything fell flat.
Faith Hill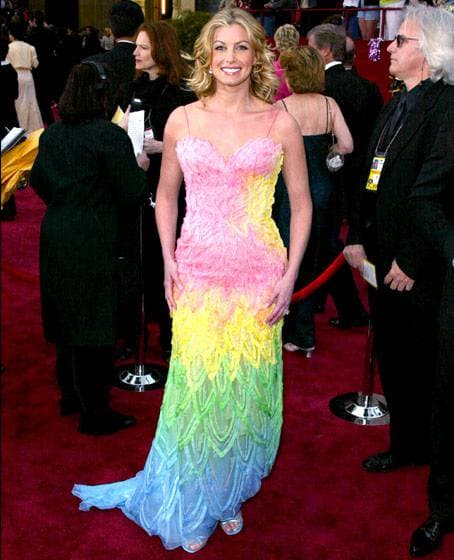 Have you noticed the rainbow cake that has become a trend in the baking industry? Well, it all started with faith Hill's Academy Awards gown.
Whoopi Goldberg
25 years later and Whoopi Goldberg is still turning heads on the #Oscars red carpet. https://t.co/yIEQAtdTqa pic.twitter.com/zT2RMnsS0H

— Getty Images (@GettyImages) March 5, 2018
So Whoopi has never been a red carpet stalwart. If anything, she has always been on the bad side of fashion critics so it is not surprising to see her dress up in pyjamas with Count Dracula's pizzazz cape.
Demi Moore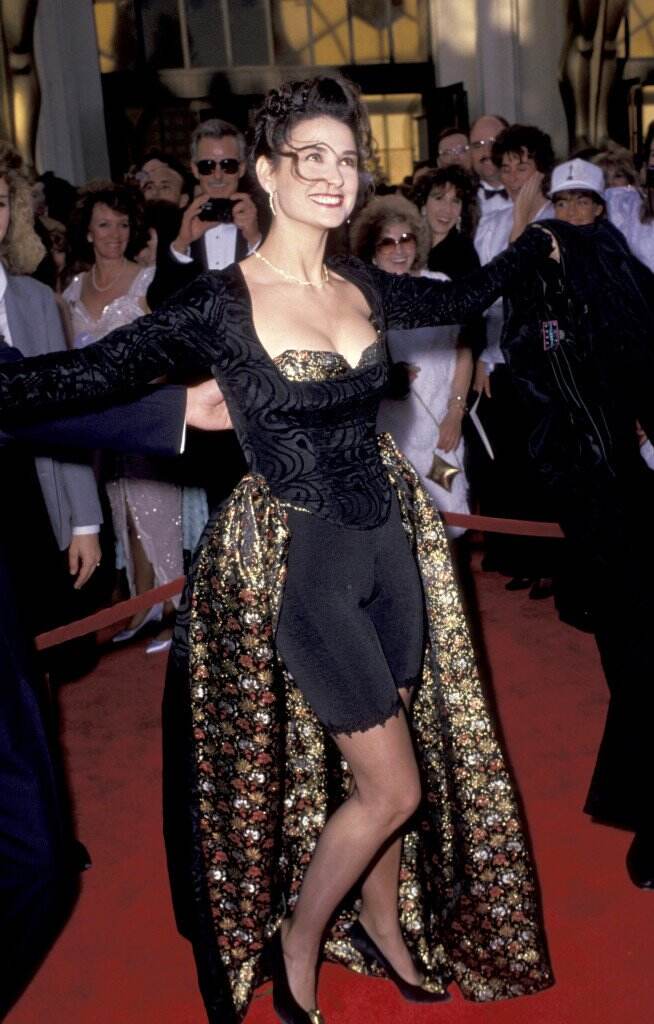 Apparently, Demi Moore designed this atrocity so there's a lot saying! So many years later and we're still trying to figure out exactly what this dress is.