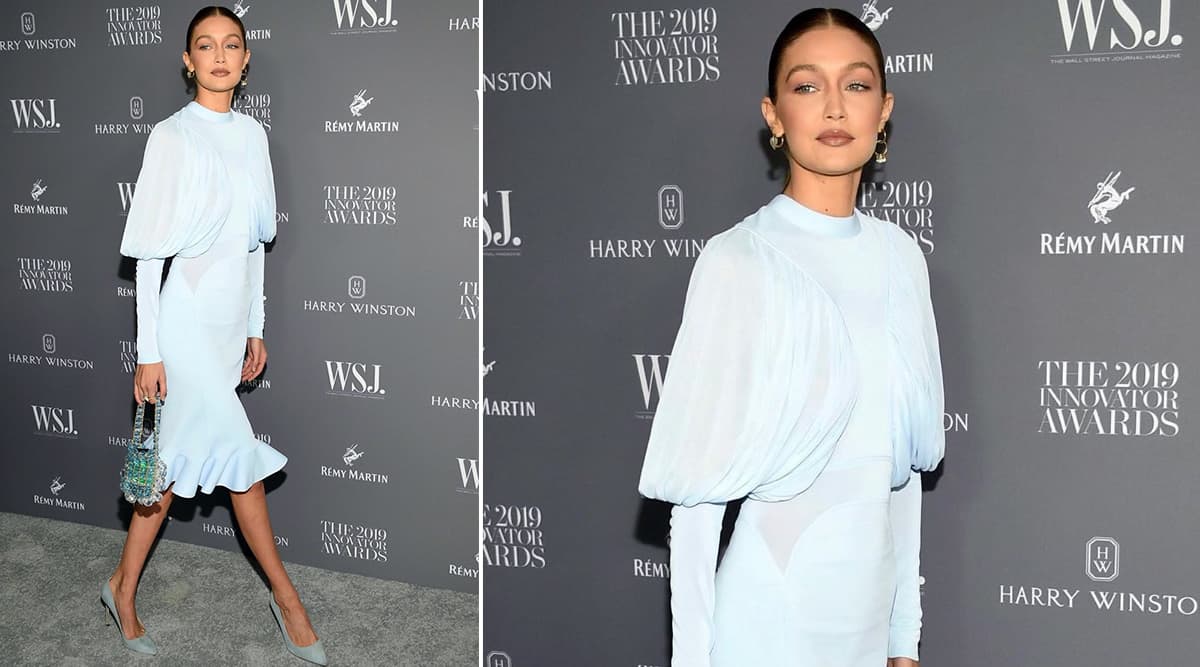 Gigi Hadid is quite a stunner, isn't she? The supermodel loves having her own red carpet moments as much as she loves owning the ramp and setting it on fire. One of the most terrific dressers in the west, Gigi, like Zendaya has her own unique style that she likes to flaunt time and again. From her iconic white jumpsuit at Victoria Secret's after-party to her stunning red hot look at AMAs, she has always been a head-turner and her recent outing is no different. Gigi Hadid Debuts Red Hair on the Cover of Vogue Italia (View Pic).
Hadid was one among the many guests as WSJ Innovation Awards and her choice of outfit for same was quite sophisticated. This powder blue Burberry dress looked amazing on her and accentuated her svelte figure further. We're glad she chose matching pumps to go with her #ootn as a something contrast would have stood out in a wrong way. She prefered going all chic with her look for the night and we'd easily give her 10/10 for same. Yo or Hell No? Natalie Portman's Dior Gown for the LA Dance Project Gala on Saturday Night.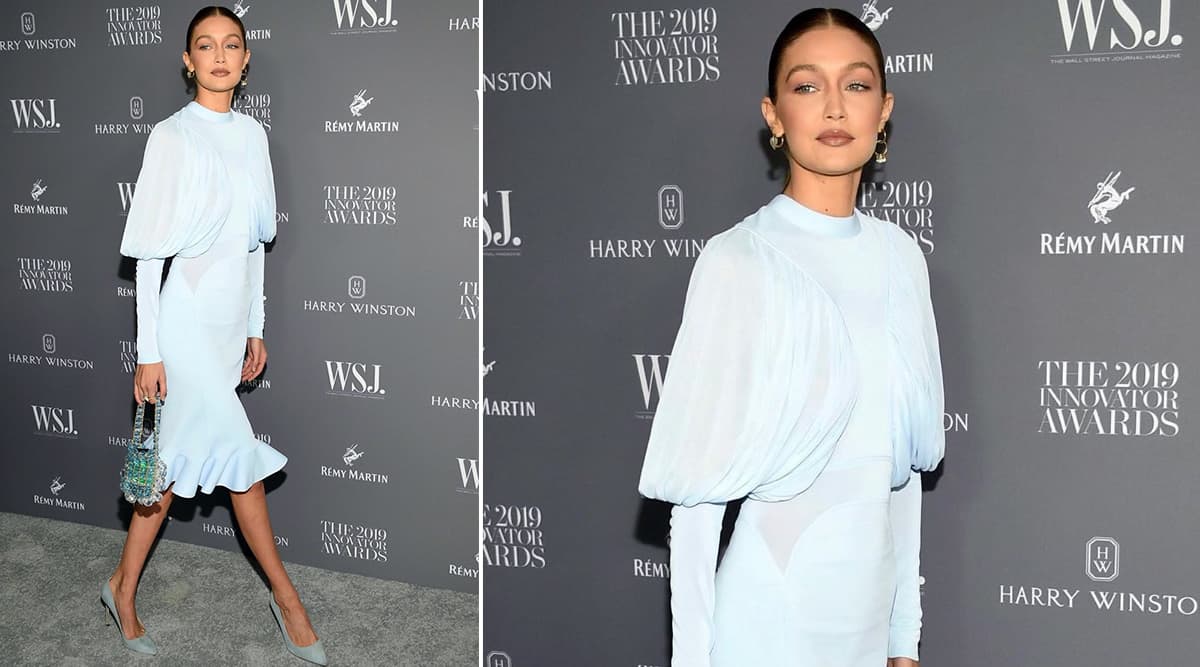 While these are our thoughts, do you approve with our take? Do you Gigi's Burberry outfit will ever find a place in your closet or is it too plain for you to say a big fat no? Whatever be your thoughts, don't forget to vote for your desired option below.
Gigi Hadid in Burberry - Yo or Hell No?